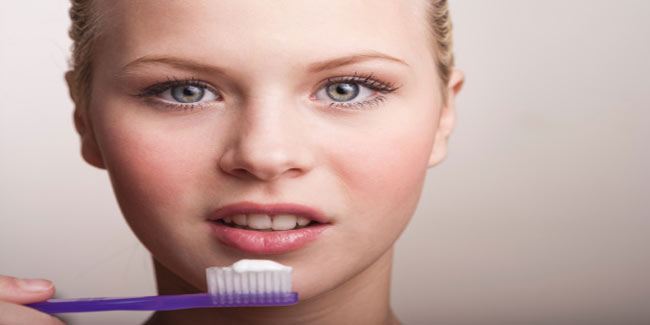 Oral hygiene may have only been connected to your oral health, however, more recently it has also been associated with the risk of oral cancers. A prospective cohort study has observed the connection between oral hygiene and oral canc
Everyone understands the importance of oral hygiene for good oral health, however, its role just got bigger with a group of researchers claimed that poor oral hygiene may lead to oral cancer. A team of Swedish researchers has linked higher levels of dental plaque to premature cancer death after a long study.




In 1985 the researchers started examining the association between oral hygiene and death due to cancer in a group of around 1390 volunteers. All the participants underwent a dental check up at the beginning of the study to record the initial amount of plaque on their teeth. The participants also shared information about their regular dental visits, tobacco use and dental hygiene. The researchers then observed the cause of death of the participants for over two decades. They found that many participants who had more plaque at the beginning of the study died early because of oral cancer.

The study was a prospective cohort study aimed at determining the effect of poor oral hygiene on the risk of developing and dying of oral cancer. Since cancers are commonly believed to be triggered by infections and inflammation; the researchers behind this study tried to establish a connection between plaque deposit or gum inflammation and oral cancer.
The Observation
The researchers splitted the group into those who had died of cancer during the follow-up period and those who were still alive, and compared the amount of plaque at the beginning of the study between the two groups. During the study, they also observed multiple other factors including age, dental visits, education level, gender, income, socioeconomic status and smoking. The study suggests that oral hygiene may be connected to death due to oral cancer, however it still cannot prove a proper cause-and-effect relationship between the two. It is possible that oral hygiene is associated with other factors that affect health and cancer risk, such as social and economic circumstances, and therefore does not in itself trigger cancer.
What were the results?
Out of the 1390 participants around 58 died during the follow-up period including 35 deaths due to cancer. These 35 deaths included 21 women and 14 men. Based on the date that was compared with those participants who were still alive, most of the participants who had died during the follow-up period were more likely to be male, be older at the start of the study, be smokers, be less educated and have higher plaque levels.
Image Courtesy:Getty
Read more article on Understand Cancer.