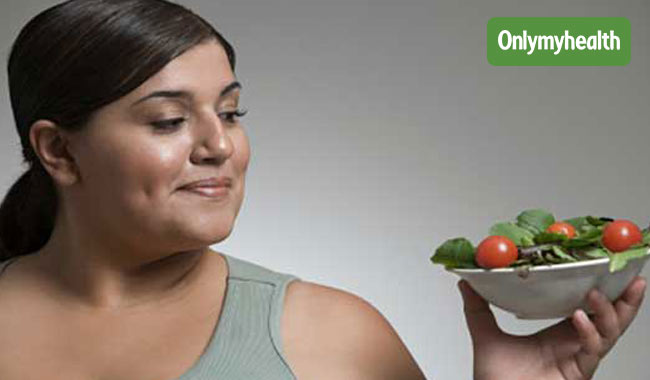 There are many ways to support thyroid health easily and naturally by utilizing food and nutrients to encourage proper functioning. Here is how nutrition can help your thyroid health.
To the great frustration of millions of people with thyroid gland issues, the thyroid has a profound impact on metabolism. Unintended weight gain and weight loss are common, and both can be a daunting challenge to rectify.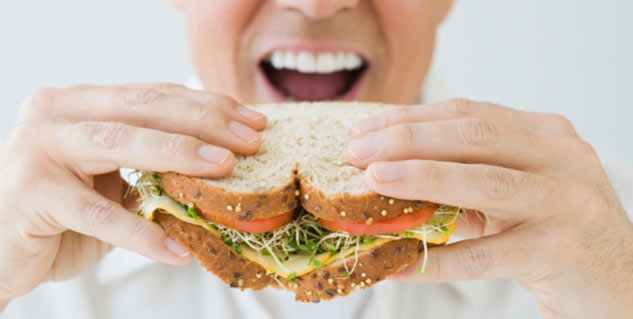 Nutrients That Support Our Thyroid
The thyroid gland needs specific vitamins and minerals to properly do its job. Since we are all unique in how our hormones are functioning, the best way to get a handle on what our body specifically needs is to have a full thyroid panel done to help pinpoint where individual levels may be off balance. Research shows us that there are a few key nutrients that are highly valuable for everyone.
Iodine (I)
This is the most important trace element found in thyroid functioning. Without iodine, our thyroid gland does not have the basic building blocks it needs to make the necessary hormones to support all of the tissues in the body. Thyroxine (T4) and Triiodothyronine (T3) are the most essential, active, iodine-containing hormones we have. In 2012, a CDC report showed that women of childbearing years in the United States, ages 20-39, had the lowest iodine levels of any other age group. This is something we can easily improve by eating more iodine-rich foods.
Sea vegetables: Kelp, nori, kombu, dulse, arame, wakame, hijiki
Seafood: Haddock, clams, salmon, shrimp, oysters, sardines
Secondary sources: Eggs, spinach, garlic, asparagus, Swiss chard, mushrooms, summer squash, sesame seeds, lima beans
Selenium (Se)
This element is indispensable to our thyroid gland in several ways. Selenium-containing enzymes protect thyroid gland when we are under stress, working like a "detox," to help flush oxidative and chemical stress, and even social stress – which can cause reactions in our body. Selenium-based proteins help regulate hormone synthesis, converting T4 into the more accessible T3. These proteins and enzymes help regulate metabolism and also help maintain the right amount of thyroid hormones in the tissues and blood, as well as organs such as the liver, kidneys, and even the brain. Selenium also helps regulate and recycle our iodine stores. These are all very important functions!
Sources: Tuna, mushrooms, beef, sunflower seeds, Brazil nuts, organ meats, halibut, soybeans
Zinc (Zn), Iron (Fe), and Copper (CU)
These three trace metals are vital to thyroid function. Low levels of zinc can cause T4, T3, and the thyroid stimulating hormone (TSH) to also become low. Research shows that both hyperthyroidism (overactive thyroids) and hypothyroidism (under active thyroids), can sometimes create a zinc deficiency leading to lowered thyroid hormones.
Decreased levels of iron can result in decreased thyroid function as well. When combined with an iodine deficiency, iron must be replaced to repair the thyroid imbalance. Copper is needed to help produce TSH, and maintain T4 production. T4 helps cholesterol regulation, and some research even indicates copper deficiency may contribute to higher cholesterol and heart issues for people with hypothyroidism.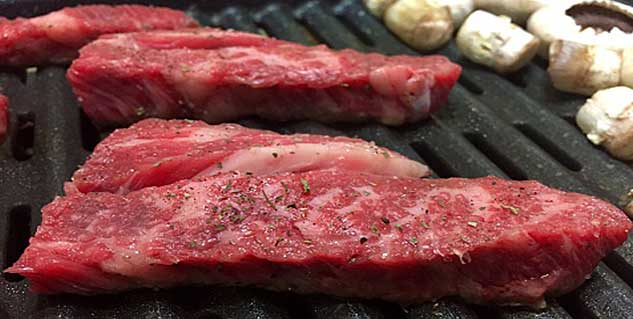 Zinc: Beef, turkey, lamb, fresh oysters, sardines, soybeans, walnuts, sunflower seeds, Brazil nuts, pecans, almonds, split peas, ginger root, whole grains, maple syru
Copper: Crabmeat, oysters, lobster, beef, nuts, sunflower seeds, beans (white beans, chickpeas, soybeans), shitake mushrooms, pearled barley, tomato paste, dark chocolate
Iron: Organ meats, oysters, clams, spinach, lentils, soybeans, white beans, pumpkin seeds, blackstrap molasses
Antioxidants and B vitamins
Most people have heard that antioxidants are important to help temper oxidative stress, and thus combat degenerative diseases as well as improve the aging process. Vitamin A (commonly known as beta-carotene), C, and E, along with iodine and selenium, help the thyroid gland mitigate oxidative stress in an ongoing, daily process.
Vitamin A (beta-carotene): Broccoli, asparagus, lettuce, kale, carrots, spinach, sweet potatoes, liver, winter squash/pumpkin, cantaloupe
Vitamin C: Broccoli, Brussels sprouts, cauliflower, greens (mustard, collard, kale, turnip), parsley, peppers (chili, Bell, sweet), strawberries, guava, papaya, citrus, kiwifruit
Vitamin E: Peanuts, almonds, sunflower seeds, beans and soybeans, asparagus, leafy green vegetables, whole grains, liver
Vitamin B2 (riboflavin): Egg yolks, organ meats, wild rice, wheat germ, Brewer's yeast, mushrooms, almonds
Image Source: Getty
Read more articles on Thyroid.
For more related articles, Download OnlymyHealth App.