Bulging fat in the groin area not only spoils your look but can also cause a lot of disorders. If you want to get rid of it, you need to learn how to lose weight around the groin which would involve following instructions specific to your problem. It would not do to keep performing one exercise over and over again. You need to lose weight throughout your body while focusing on toning your inner thighs. This would involve following a comprehensive diet and exercise schedule.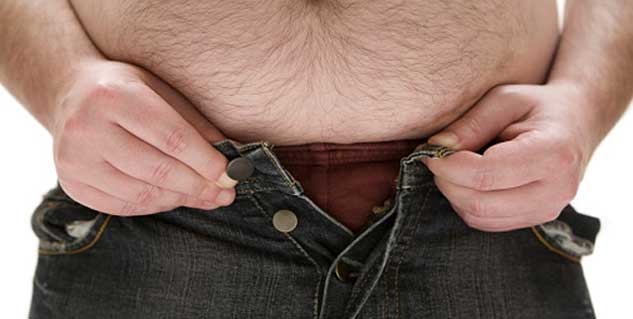 Steps to lose weight around groin area
Eat healthy – This is one of the critical steps that you need to take for being on the preferable side of the weight scale. Shun the unhealthy foodstuffs such as pizza, cookies, chips, sugar-laden cereals, cheese puffs, ribs, wings, sour cream and baked potatoes. Replace them with healthy options such as vegetables, fruits, beans, low-fat dairy and whole grains. Manage your calories and make sure that you burn 500 extra calories than what you have consumed. Having small frequent meals can help you in this, rather than having only 3 meals a day.
Relevant cardio workouts – Do those cardio exercises that give work out to your legs. These include elliptical training, running, rowing, cycling, and even taking stairs instead of lift. These exercises give your legs and thighs a vigorous workout besides burning a lot of calories. The ideal time to be spent on physical activity for achieving weight loss is an hour to 90 minutes according to American College of Sports and Medicine. You can work out on any three days of a week but not in succession.
Weight training for thighs – Do pile squats after standing with your feet wide apart. It would involve turning your toes out and holding the dumbbells between the thighs. Now, with a tightened core and straight back, lower yourself to perform the squat. Keep going down till the thighs are parallel to the floor. As soon as this happens, gradually bring yourself up back to the starting position. This is a very good exercise for inner thighs and glutes, the areas around the groin.
Some other exercises that you can try for losing fat around groin are side-lying hip adduction, hip adduction with a cable machine, and medicine-ball squeezes. Perform 10 - 12 reps of these workouts. Do them on the days when you are not doing cardio.
Image Source: Getty
Read more articles on Men's Health.