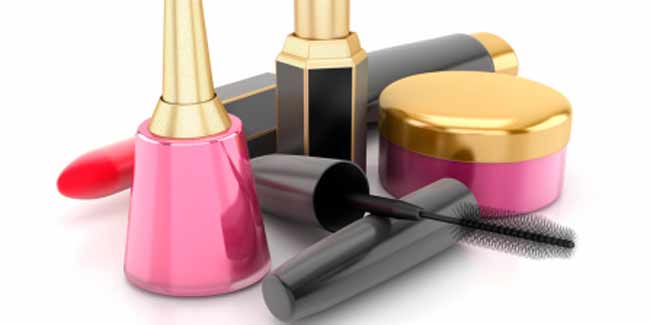 The duration of your makeup products depends on several factors. Using them beyond the given time can give you more pain than happiness. Here is some information you can use.
That favourite lipstick shade which always stays in your makeup bag, your hot eye shadows which instantly light up your eyes and mood and the blushes which get you flooded with compliments are your lifelines. However, were you aware of the fact all these little bundles of happiness have a shelf life too?

For how many months or years you can stick on to that one lipstick, eye shadows and blushes and similar other products depends on various factors. The right time to toss beauty products out of the closet depends on the type of make up, the way it has been stored and if you have an eye infection or not. There are some products which should not be kept for longer than 3 months and then, there are a few products that can stay with you for years.

Here are some cosmetic products and their recommended shelf life after you have opened them for the first time.
Mascara
Mascara needs to hit the bin in 3 months. This beauty product has the shortest shelf life because it carries the risk of transferring bacteria back and forth from eye into the mascara tube. When you find your mascara drying up before 90 days, dispose it off. Do not add water or saliva to mascara to re-use it. Doing this multiplies your chances of contracting an eye infection.
Eye Pencils
Good news! You can keep that favourite and rarely available shade of your eye pencil for up to 2 years. However, make sure that you clean the tip regularly and sharpen it before every application.
Eye Shadows
If you are using liquid shadows, do not make them last over 12 months. Also, you must keep your applicators clean. It is recommended to use powder shadows because their shelf life is up to 2 years. If you have had an eye infection, you must throw all the eye makeup applicators ever since you began to develop symptoms. This is because the virus or bacteria which has caused the infection, has found a home in your make up and using the same products can develop another infection.
Lipsticks
Your favourite shade of lipstick which you wish to store till apocalypse can last you 2 years. Sigh! If you use lip pencils, always sharpen them before use.
Blushes and Powders
While your cream blushes only remain usable for a year, powdered blushes and powders can stay fresh for 2 years. Treat your makeup products like food. If they start smelling weird, there is something wrong and you need to throw them away.
Image courtesy: Getty Images
Read more on Makeup.