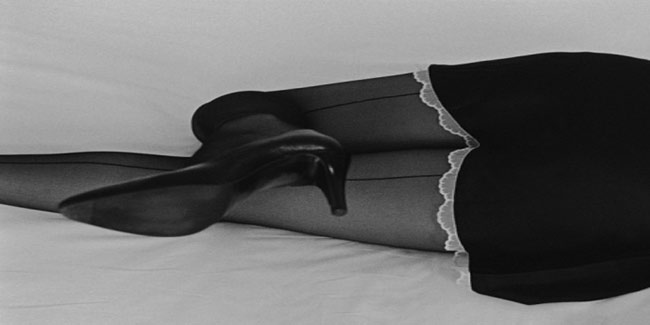 Know the ways in which you can lessen STD risks when sharing sex toys. Though sharing sex toys for two partners is not advisable, it must be ensured at all cost that the safety precautions are followed if you are too indulgent to resist it.<
Sex toys are largely in vogue in the current times, they add spice to a person or a couple's sex life. It may happen that you share your sex toys with someone, but is that an absolutely safe option?

The fact is that sex toys are much better if used on one person only. Vaginal fluids and blood are the stuff that the sex toys go through. It is not a good idea to use sex toys with such stuff on another person, because you expose them to a lot of infections. Harmful bacteria can also develop in cracked holes of the sex toys over time. You can lessen the risks of STD in sharing sex toys by following some safety precautions. But in case you absolutely have to use sex toys then here are some ways in which you can lessen risk of sharing STDs!




How safe is it to Share Sex Toys
The fact is that if the two healthy individuals are already sharing fluids through oral sex and intercourse then there cannot be much risk added to sharing sex toys, if only they are monogamous. But, one must remember that STDs can be transmitted via sex toys when one of the individual has STD. Therefore, then it becomes a risk and so we say it is not a good idea.

Then, one of the safest ways to share sex toys is to clean the toy. Sex toys made of silicone, Lucite, glass and metal can be easily cleaned. The only way it can transmit a sexual disease is when you do not clean the toy adequately. The risk increases if a person uses the item right after the other has used it. The longer the gap between the usages of the sex toy, the safer it is.

Proper Cleaning Process
One must use a cleaner which is specifically made to clean sex toys, and one can also use a mild soap and warm water. You must remember not to submerge a sex toy which is operated by battery or even an electric non-waterproof vibrator. Toys made of silicone and Pyrex can be boiled or you can wash them in the dishwasher, all this can be done only if they do not have any electrical components.

Sometimes leftover residue can cause the real trouble, and this is why you must be very sure about its cleanliness.




Some Tips to Lessen the STD Risks of Sharing Sex Toys
• Use condoms and change them while moving from one area of the body to another.
• The same needs to be done when changing partners.
• Learn how to clean your sex toy. Salespersons at shops of sex toys will let you know about the proper cleaning methods.
• It is not advisable to clean the sex toys by submersion in boiling water. It is good only for those toys which do not have moving or electric parts.
• Look for any crack in your toys. It might be time to replace them.

While it is good to take precautions to lessen STD Risks when sharing sex toys, the prudent and most sensible thing to do is to not use one sex toy with multiple partner or avoid multiple sex partners altogether.
Image Courtesy: gettyimages.in
Read more articles on