Hearing, also referred to as audition, is the ability to perceive sound. There are many reasons human beings lose their ability to hear sounds, including illness and ageing. Our modern lives are the most common cause for most hearing loss troubles.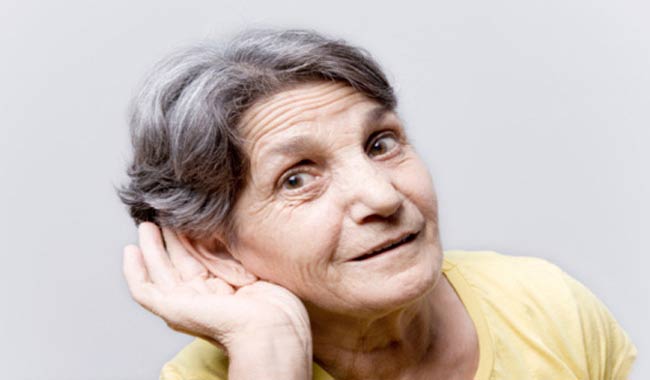 Dementia is a degenerative neurological disorder which disrupts normal brain function and affects memory. Those affected also find it difficult to communicate or learn. It is a progressive disease; it takes months and years for the symptom to become severe. Alzheimer's disease, vascular dementia, lewd body dementia and frontotemporal dementia are the four most common types of dementia.
Study and Key Findings



A study has claimed that hearing loss may increase your chances of developing dementia. Researchers at the John Hopkins School of Medicine in Baltimore partnered up with other research institutions from across the United States for their research.

In the study, researchers looked at 639 different adults aged between 36 and 90 years. The study subjects had undergone various tests to determine cognitive and aural health between the years1990 and 1994. They were observed until the end of May of 2008 to follow any potential development of Alzheimer's and dementia.

None of the subjects had dementia at the start of the study. The study results were different by May 2008. 125 of 639 had a "mild" hearing loss (between 25 and 40 decibels lost), 53 had "moderate" hearing loss (from 41 to 70 decibels lost) and 6 suffered had a "severe" hearing loss (complete loss). Rest of the 455 study participants could hear perfectly.
The researchers followed up the subjects, to find out that 58 of the initial 639 (or just more than 9 percent) had been diagnosed as suffering from dementia. 37 of the subjects had been diagnosed Alzheimer's.
One of the key findings were that those who suffered from hearing loss at the beginning of the study were more likely to develop dementia. More the hearing loss, the more chance there was. The researchers reported the worst risk for those participants who were aged 60 or older, i.e., 36 percent of the dementia risk.Dementia and hearing loss seem to be related, but there is no conclusive evidence to suggest why hearing loss seems to increase your chances of getting dementia substantially.
(Image source:Gettimages.in)
Read more articles on Dementia.