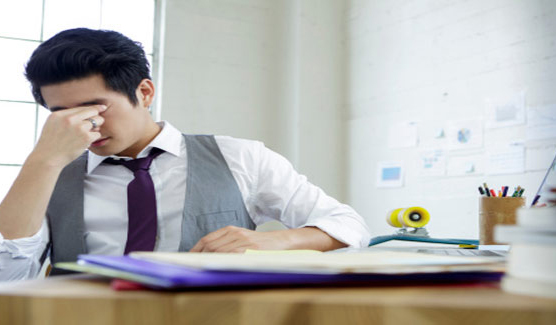 Stress can be very harmful for your social life and overall health. Surprisingly, moderate stress levels can be good for you. Understand the difference between good stress and bad stress to manage it more efficiently.
What do you think of stress and how do you deal with it? Your answer to this question would be about your stress levels and the way you manage stress in your life. But does even the mention of stress scare you? Are you always trying to avoid stress? Let's find some answers, now.

It an obvious fact that your body doesn't need stress for different body functions. You don't usually call upon stress, but sometimes, it just is inevitable. But, a rather rarely known fact is that stress is not your enemy. It's just that we never care to manage it and keep it under control. Chronic stress or too much of stress is really very harmful for your overall health, however stress can be good too.
How Can Stress Be Good?
A little stress now and then can be good for you. It makes you tolerant of stressful situations and allows you to develop intuition to proactively anticipate and resolve stressful situations. Life is not that easy as we want it to be. With age, you will have more face-to-face encounters with stress. If you have experienced some stressful situations from childhood, you are more likely to handle stress that follows in adulthood and so on.
Even several studies in animals and humans have demonstrated that repeated but manageable stressors early in life such as a brief separation from mother can help manage anxiety and stress during adulthood by changing the levels of stress hormones produced within the brain.

Moderate stress also helps you become a better learner and be more productive at work. Moderate concentrations of the primary stress hormone, cortisol, improves learning and memory compared with its low or high concentrations. Brief stress can also help boost your immune system and provide better and longer protection against several kinds of infections.

A recent research found that a 30-minute stressor in rodents stimulates immune response which provides greater protection against illnesses. Moderate stress can also help you meet your daily challenges and motivate you to reach your goals. However, you should always recognize too much stress and manage it properly.
Identify High Stress Levels
It may be not be that easy to tell when you're experiencing good or bad stress, but there are several ways that your body lets you know that you're experiencing high stress levels.
Here are some of the warning signs of too much stress.
Inability to concentrate or complete tasks
Body aches
Frequent illnesses such as catching cold
Headaches and irritability
Trouble falling asleep
Poor appetite
Over-anxiousness
Image source: Getty