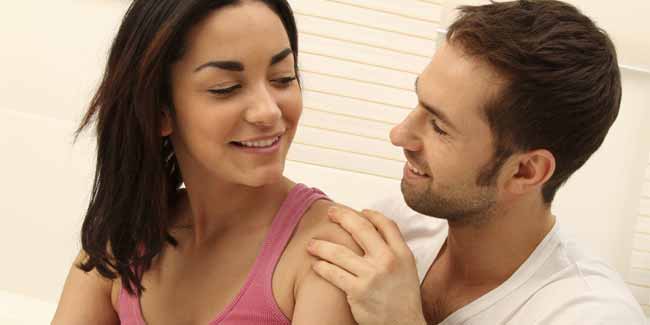 How to enhance woman's sex drive: a woman's physical and emotional health is closely associated with enhancing her sex drive. Know all the ways that will help them in enhancing their sex drive
Women experience changes in sex drive in various phases of their lives. Sex drive is usually higher in the initial stages of a relationship, but reduces under the influence of stress. Decrease in libido isn't a major cause of concern as women experience a lack of interest in sex at some point in their lives, however, fluctuations that are extreme may cause significant anxiety in women.

The underlying causes of reduced sex drive may be physical, emotional health or both at the same time. Moreover, the status of a woman's relationships may also be the reason of decreased libido. To increase libido, a woman along with her partner can look up and try various things as those mentioned below

1. Overcome Relationship Problems

Relationship problems are the reason of depleted sex drive in most of the cases. It is essential to overcome relationship problems to enhance sex drive. It is observed that women who aren't close to their partner or those who don't spend much time with their partner are highly likely to decrease their sex drive towards their partner.

2. Medicinal Drugs

Medications, especially antidepressants and drugs that overcome anxiety are another reason of low libido. Anxiety may also happen with frequent switching of medications. Therefore, look for the medicines that counter depression without affecting your sex drive.

3. Inconsistent Lifestyle

Lifestyle is another aspect that has close connection with low sex drive. Some women cannot adjust to unconventional working hours and end up being sleep-deprived. The condition of insomnia is another cause of low sex drive. If insomnia is a possible cause, it is advisable to restore routine activities and events to enjoy healthy sex life.

4. Consult Counsellor

If you don't have any idea of what is going wrong instead of your repeated efforts, consult a counsellor. Explain to him/her your condition and hope that the issue gets resolved without any medical intervention or medication. He/she will also check if lowered sex drive is a consequence of hormonal imbalance, an endocrine disorder or some medical condition. Thereafter, he/she will suggest the treatment for correcting the condition.

A health care provider may examine your condition by performing a pelvic exam to identify if there is a problem such as thinning vaginal tissue or dryness. To determine thyroid problems or medical causes, lab tests may also be taken.

5. Dealing with It

Don't panic or worry a lot over your lack of sexual desire. Spare some time for yourself and engage in activities such as watching movies, reading and others. Women can join support groups to relieve emotional stress.