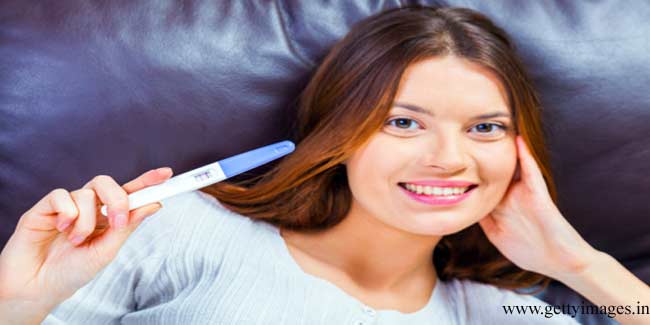 Women are often confused about how early they must take a pregnancy test. When to conduct a pregnancy test depends upon various factors such as sensitivity of test to hCG and your due date of period.
Pregnancy is a period of bliss, but what if you have missed the right time to test for it and have no idea regarding your pregnancy? Here is a guide for you to understand when is the right time to take the test.

To find out the right time to take a pregnancy test is an additional source of anxiety for some women. How early you take a pregnancy test plays a crucial role in determining accuracy of your pregnancy test results. The most accurate way to test for pregnancy is to wait until your first day of missed period. If you wait until this juncture, the chances of accurate test results will increase. Here are some tips to help you decide the best time to take a pregnancy test.
[Read: How does a Pregnancy Test Kit Work?]
Sensitivity of Pregnancy Test
Taking a test after 9 to 12 days of ovulation is a good option.
Women who don't have regular menstrual cycles may take test after 21 days of unprotected sex, however, with a pregnancy test kit that has high levels of sensitivity to the pregnancy hormone, you can know whether you are pregnant much before your due date of period.
How early you can take a pregnancy test also depends on the type of test you choose to take. Sensitivity of a HPT test kit to pregnancy hormone varies greatly. Some of the pregnancy tests can detect pregnancy soon after the ovulation while others take time. Blood test done by an expert is more reliable that a self pregnancy test for early pregnancy detection.
[Read: How Reliable are Home Pregnancy Tests?]
Factors, such as time taken for conception and hormones must also be given due consideration as every woman's body is different. Besides test sensitivity, other factors that can make a difference in early pregnancy testing include:
Level of human chorionic gonadotropin (hCG) in the urine.
Ovulation, conception and implantation: Time taken for fertilisation of egg differs from woman to woman. Pregnancy doesn't start immediately after fertilisation; it is when the fertilised eggs get implanted on the womb after which the placenta tissue starts releasing the pregnancy hormone (hCG). This hormone flows through the blood stream and circulates throughout the body.
According to researches, the pregnancy hormone hCG first appears after 6 to 12 days of implantation. Negative result of an early pregnancy test doesn't always mean that you are not pregnant. This may happen when your implantation takes longer than average.
If you plan to get a urine test done, make sure that you do not dilute the urine by way of drinking water or any other liquid.
If you have a history of miscarriages, ectopic pregnancy or abortion, you may get a positive test result even if you are not pregnant. Consult your doctor to know the best time to get accurate pregnancy test results.
Read more articles on Pregnancy Test.