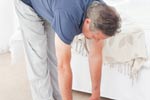 Pericarditis can be the result of so many different illnesses, there are no routine guidelines to prevent the condition.
Pericarditis is inflammation of the pericardium, a sac-like membrane carrying fluid and surrounds the heart. The primary causes of pericarditis include viral infection, a pyogenic (pus-producing) infection, tuberculosis, urema, heart attack (myocardial infarction), cardiac injury and rheumatic or collagen vascular disease.
According to the National Health Services (NHS), "Pericarditis is a relatively common heart condition. Around 5% of all admissions to accident and emergency (A&E) departments for severe chest pain are diagnosed as pericarditis. Pericarditis tends to be more common in men than women. It can affect people of all ages but mostly occurs in adults."
There are no standard guidelines to avoid pericarditis as many form of pericarditis cannot be prevented, but you can take preventive measures against pericarditis caused by viral infections.
Wash your hands often, maintain good hygiene, never neglect the slightest signs of cold and cough and take all the immunisations, suggested by your physician.
For prevention of pericarditis caused by heart attack, quit smoking to reduce your risk of coronary artery disease.
Exercise regularly, keep your stress levels low, control hypertension and adhere to a low-fat diet.
The prevention of trauma-related pericarditis needs you to be vigilant for any form of chest injury while driving (always wear a seat belt) or playing a contact sport (wear a chest-protection equipment).
Read more articles on Pericarditis.