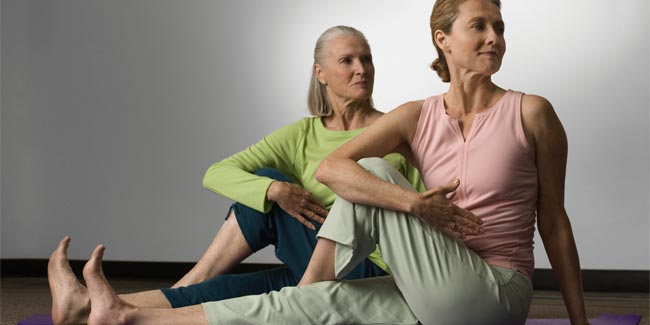 Exercise can help to prevent diabetes in many ways. Regular exercising increases insulin sensitivity, which help to tackle the root cause of diabetes.
According to World Health Organization (WHO), there are almost 346 million (approximately 7 % of the world's population) people worldwide, who are expected to have diabetes. It is expected to get double within the next 20 years. Experts said that it has been estimated that approximately 80% of all the cases of diabetes can be prevented if a healthy lifestyle, such as following a daily exercise regime, taking healthful diet, etc. The primary risk factors of diabetes must be eliminated in order to lower down the number of cases of diabetes.
[Read: How to Prevent Diabetes with Vitamins]
Positive Effects of Exercising on Blood Sugar Regulation
Exercise is one of the most effective means of following a healthy lifestyle as it helps in controlling diabetes by non-medical means. It also has the potential of reducing the severity of the disease and risk of long-term complications. Exercises like aerobic or weight training prevent potential cases from becoming actual cases of diabetes. In some cases, it has been observed that exercise has a greater beneficial effect than dietary alterations on the management of blood sugar level.
[Read: Healthful Foods that Prevent Diabetes Complication]
Insulin is a hormone which is generally released from the pancreas, when the amount of glucose in the blood increases. This hormone helps the liver and muscles to absorb excessive glucose, which results in a lowering of the blood sugar level and thus helps in preventing diabetes.

Exercising makes skeletal muscle of the body more sensitive to insulin, which is the chemical signal that notifies cells to absorb excessive glucose. The body requires extra energy in the form of glucose while doing any physical activity, such as exercising. Few short bursts of exercises, such as a quick sprint, the muscles and the liver can release stores of glucose to provide energy. With moderate exercising, your muscles take up glucose at almost 20 times the normal rate. This lowers down the blood sugar levels and prevents diabetes. Rigorous exercises also clear the glucose out of the blood rapidly and send into skeletal muscle cells, which need glucose in higher quantities during increased activity.
[Read: How Cinnamon Helps Prevent Diabetes]
Doing regular exercise also enhances blood flow to the body muscles and help making more glucose accessible for the muscles to absorb. In elder people, low insulin sensitivity is often observed, which means lesser receptiveness of cells to insulin. This condition occurs due to decreased levels of physical activity and it can be controlled by increasing exercise levels.

Regular exercising is helpful in increasing the levels of AMP kinase that initiates glucose transport from blood to cells without the use of insulin. This is especially important and helpful in light of the prevalence of insulin resistance in those at risk for diabetes.

Read more articles on Diabetes.