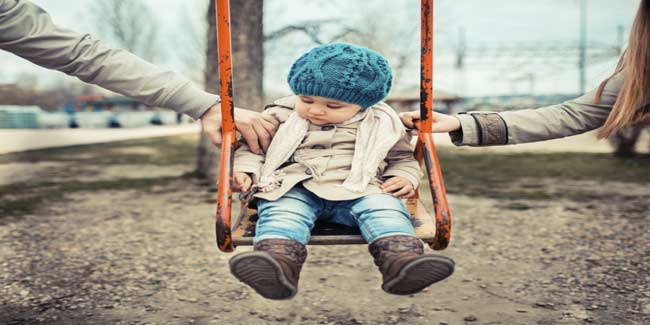 Parenting is a great deal of hard work and it requires dedication. If you are a parent then you should try to bring in more positivity so that your child has a healthy growth.
Parenting is not about scolding and beating the living day lights out of your children, there is much more to the concept of parenting. If you really want to be a good parent, then you have to add positivity to your parenting technique and style.

To raise a kid is one of the toughest jobs; it is a full time occupation with full time dedication. You cannot raise a kid without having a clear mind about what you expect from your child. You should have an idea about what you want your child to be like, but in all honesty parenting is something that you are least prepared for. It is not babysitting, it is not monitoring a classroom, it is not scolding your taking your nephew out on a stroll. Raising a kid means to build one's character and to turn a small baby into a grown person. Know how you can bring about a positive style to parenting.



Be Kind
Kindness is a great virtue and you should be kind to your child. Do not be angry all the time and worst of all, you must not take out your frustrations on your child. Also, you should not reprimand your child without warning and always be strict when it comes to their destructive habits. With love and kindness you can win your child's heart, why be angry uselessly.

Encourage your Child
When you encourage your child, he or she would know that there is someone by his or her side and this is very important. Always encourage your child with praise, good words, smiles and rewards. Make sure you give them points for being well behaved, or when they do their homework. This way they would want to continue this good spree in hopes of pleasing you.

Introduce a Structure
You must teach your child how to bring about a certain form of structure in his or her life. But this does not mean that you should lay down iron discipline and military like conduct. It is simply because having a structure in life makes everyone happy and keeps them on track. It also makes it easier for them to know what has to be done. There is a time for everything and they should know that.




Do not be Overprotective
Being self dependant is part of the growing up cycle, and hence you should let your child deal with his or her peers in school and in playing grounds. You should advice them by all means, but do not interfere directly unless it is absolutely necessary. Make sure that you allow your child to take decisions from time to time. Ask your child what he or she would like to do.

Realistic Expectations
It is one thing to have hopes and to believe in your child and it is quite another thing to have unrealistic expectations from your child. You should take care to make sure that you do not have unrealistic expectations from your child. Also, do not pass negative comments when your child does not live up to your insane expectations.

Parenting is an art that needs to be played out with a lot of care. If you falter somewhere then that can have a lasting impression on your child. Therefore, remember to keep the positivity at all times.

Read more articles on Parenting Tips.