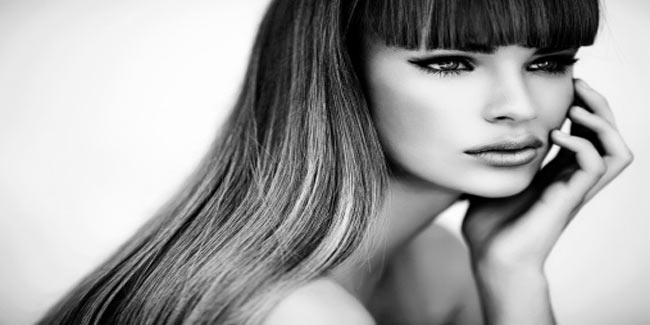 Hair spa at home will let you have healthy and gorgeous looking hair. You won't have to rush to the parlour, just follow the steps and enjoy spa at home.
We are very serious about the way we look, about the way we present ourselves to others. Hair is one of the most important parts of out external look, and hair spa could just be the thing that you want for better hair. Have you ever considered hair spa at home as an option?

Everyone yearns to flaunt well maintained and healthy looking hair. Your hair reflects the state of your inner health and well-being, but in every effort to look great, hair care often forgotten. Hair spa treatment can be the perfect solution for nourishing and rejuvenating your beautiful tresses. If you want to treat yourself at a spa, but find it a pocket-pinch, or can barely make the time, then these homemade spa treatments will allow you to pamper yourself. A hair spa consists of oil massaging, shampoo, hair mask, and conditioning. This helps in recovery of the shine and moisture in the hair, which is lost due to pollution and dryness. The good news is that you could do all of this from the comfort of your home. Yes, hair spa treatment at home is very much possible, and this can save you from spending loads of money that you do at parlours for hair spa.




Scalp Massage
No need to fork out a hefty amount for dubious hair care products! Try out some hair care treatments for your hair spa that are available right in your kitchen. Chances are that you already have the ingredients in your cupboard. Try these hair spa options out to nourish your hair. These are homemade hair spa will do wonders for your hair!

• Warm 300 gm of coconut oil with 3 gm of black pepper. Stop heating once it starts boiling.
• Filter it with a fine cloth and then keep in a bottle.
• Massage your scalp gently with fingertips at night for at least five minutes a day.
• Massaging the scalp will help stimulate blood flow, which helps feed the hair follicles, preventing hair loss and restoring healthy hair.

Homemade Hair Conditioners

For Dry Hair
Prepapre a mixture of banana and avocado, rub it into dry hair; leave it on for ten minutes, and rinse. The potassium in bananas and moisturizing fatty acids in avocados will soften your hair instantly.

For Oily Hair
• Prepare a mixture of 2 parts lemon juice and 1 part water. Dip your comb in mixture and comb your hair.
• Add a shot of vodka to a deep-conditioning agent, like mayonnaise or eggs and essential oil. Apply it on your scalp and rinse your hair properly after leaving it on for 20 minutes.

For Colour Treated Hair
Combine mayonnaise and vinegar. Apply the mixture on your hair and leave on for an hour. These conditioners will make you feel as if you just had a shampoo blowout at a salon!

For Swimmer's Hair
If you swim in a chlorinated pool regularly, then you need to take good care of your hair. You can try this hair treatment at home to keep chlorine damage to a minimum.

• Prepare a mixture of 1 egg, 1 tbsp. of olive oil and 1 quarter of a peeled cucumber.
• Spread this mixture evenly through your hair, leave on for ten minutes, and then thoroughly rinse.
• Follow this practice for a couple of months and notice the change!




Few More Homemade Spa Treatments for Hair

1. Clarifying shampoo: Add ½ a teaspoon of baking powder to your regular shampoo in order to remove built up product residue. Rinse and condition the hair as normal.

2. Peppermint Detox Shampoo: In a bowl, add a dash of peppermint extract to your favorite shampoo. Lather into hair and enjoy the refreshing sensation. Leave on a minute more for deep cleansing, then rinse. You will notice an extra sparkle and shine in your hair!

3. Potatoes' water: Keep the water used to boil potatoes and use it that same day to wash your hair after you shampooed it. It will help your hair grow much faster.

Some More Effective Hair Spa Treatments

The Avocado Treatment
Using avocado for hair mask can promote hair growth and it could also add shine to your hair so as to make it look healthier. The avocado hair treatment is full of nutrients and this prevents your hair from any damage. This is a very effective homemade hair spa.

• Use two big avocados to make a mask paste and then add a big tablespoon of honey to it.
• Then remove the tangles that are formed in your hair and the start applying the paste on the hair from your scalp to the end of your hair.
• Leave this mask on for about 20 minutes and then you should follow up with a mild shampoo, finally to rinse it.

The Egg Treatment
As you already must know that eggs are a great source of protein, and this will help you to grow your hair and provide strength. This henceforth prevents your hair from damaging. While using applying this treatment you must always remember to wash your egg mask only with warm water. Here are the steps to do it correctly.

• Take an egg and add coconut oil to it.
• Then apply this as hair mask.
• Then you should wrap your hair with a warm towel and leave it like this for 20 minutes.
• Finally use a mild shampoo to wash your hair.





Milk and Honey Treatment
The milk and honey treatment is the kind which will suit all your hair needs. Here are the steps that you should follow in order to get rid of your hair troubles at home. This is an effective hair spa at home for dry hair treatment.

• Mix up one big tablespoon of honey into a glass of raw milk.
• Then apply this mixture to your hair from the roots to the tips and massage well.
• You must let this mixture to soak for about 15 minutes and then rinse it with warm water and a mild shampoo.

Hair spa is a very good option for anyone, and for any type of hair. Homemade hair spa can come to your rescue any day, no appointments needed! Hair spa treatments are especially made for the nourishment of your hair.

Image Courtesy: gettyimages.in
Read more articles on Hair Basics