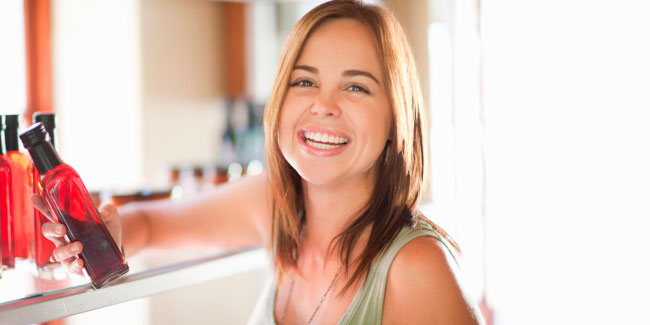 Did you know that vinegar can be used as a source to do pregnancy test? To do this test, all you need is a cup, your urine sample, and some vinegar.
Women who love to cook can absolutely recognize vinegar. The pungent smell and unique taste is difficult to forget. And you simply can't cook Chinese food without it. But, did you know that you can use this kitchen ingredient to make a homemade pregnancy test with vinegar? We bet you didn't.


A lot of women have tried a pregnancy test with vinegar in times of emergency and some of them believe that this pregnancy test works as well as the strip pregnancy tests that are available in drugstores. Imagine you realise the need of doing a pregnancy test on a day when the markets and drugstores are closed and you can't afford to wait for another day. That's when a homemade vinegar pregnancy test will come in handy. Plus, this pregnancy test is harmless and easy to do.


You wouldn't need to make a trip to the chemist or to your gynaecologist to test if you are pregnant. Just open your kitchen shelf, take out the vinegar and you are ready to do the homemade pregnancy test. Here we teach you the distinctive method of how to do a pregnancy test with vinegar at the ease of your home.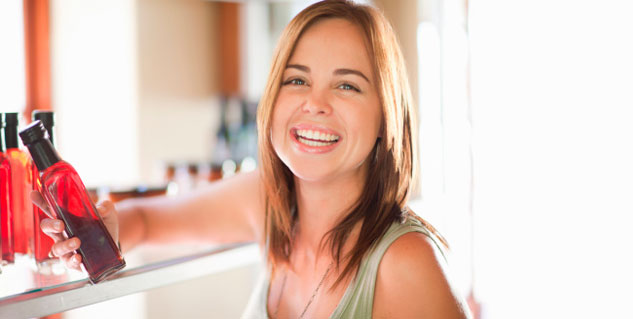 Ingredients
In order to test your pregnancy with vinegar, all you need is a cup, your urine sample, and some vinegar.

Method
Take some vinegar in the cup and mix it with the urine. Wait for the mixture to change its colour.
When you mix, it may cause bubbles, but that's okay and not harmful for your health like when you mix the urine with bleach. It is safe; you don't have to worry.

Result
If the solution changes colour, it is a sign of positive pregnancy. But if the liquid's colour remains unchanged, it indicates that you are not pregnant.

Shortcomings
There is a disadvantage to this vinegar pregnancy test; you can't really know the exact amount of vinegar and urine to be mixed in one solution which leaves you apprehensive about whether you followed the correct steps for the procedure or not. Plus, the colour of the vinegar pregnancy test solution can be too light to be noticed. Another disadvantage of a homemade pregnancy test with vinegar is that you cannot determine how much time you need to wait for the results to show.


We know that's a lot of minus points for a homemade pregnancy test with vinegar, but the trick seems to be working and giving correct results for some women. And anyways, at a time when other options aren't available, there is no harm in trying to test your pregnancy with the help of vinegar because it is readily available and easily done.

Now that you have learnt how to make a homemade pregnancy test with vinegar, you can put it to use the next time you notice signs and symptoms of pregnancy like tender breasts, missed periods, nausea and aches. But, we recommend that you refer to a doctor or get a urine test done clinically to be certain of pregnancy regardless of the results of homemade pregnancy tests.


Click Here To Know More About Homemade Pregnancy Tests And Other Home Pregancy Test Options Available

Click Here to Know How to Do Homemade Pregnancy Test with Sugar

Image Courtesy: Getty

Read more articles on Pregnancy Tests.