When you are someone who loves to put layers of makeup on your face, there is one rule that you should never break and that is removing makeup before you hit the bed. Failing to remove makeup will cause way more skin problems than just ruining your pillows. If you are searching for a makeup remover oil that is not only effective but also has numerous benefits for your skin, look no further and try jojoba oil.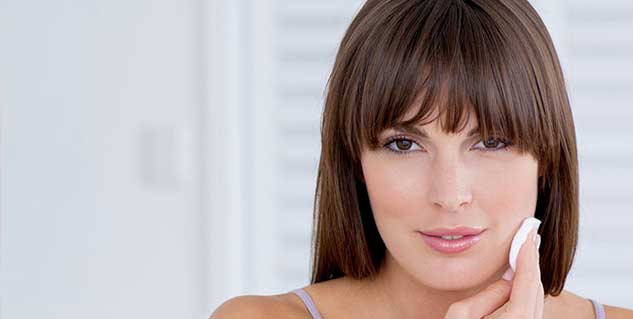 Why jojoba oil?
Jojoba oil is used in a wide range of skin care products owing to its natural goodness. Yes, the oil works wonders for your skin. It moisturizes, nourishes and soothes your skin. It is commonly used to remove makeup by women all across the world because it is natural and safe. There is nothing better than a homemade makeup remover.
Preparing jojoba oil makeup remover at home
There are plenty of makeup removers from several big brands that contain jojoba oil as an ingredient. But buying these branded products may prove to be heavy on your pocket as makeup cleanser or remover is an important skin care product that you need to use every day. So, instead of spending money, how about you make your own makeup remover oil at home without much effort? Sounds like a good deal? Below are some recipes that you can use for homemade makeup remover.
Recipe 1: Jojoba oil makeup remover
Things you'll need:
organic jojoba oil –30 mm
rose water – 30 mm
How to prepare it
Mix both the ingredients together in a jar and shake the mixture thoroughly before you use.
How to use it
Apply a small amount of this mixture onto your eyes and all over you face using a cotton ball or your fingertips.
Now take a soft, clean cloth and remove your makeup.
Repeat until your makeup is completely removed.
Recipe 2: Jojoba oil makeup remover
Things you'll need:
Organic jojoba oil
organic sweet almond oil
vitamin E oil
glass bottle
How to prepare it
The quantity of jojoba and almond oil depends on how much remover you want to make.
All you have to do is mix same amounts of both the oils in the glass bottle.
Now add 2-3 drops of vitamin E oil.
Shake well to make sure that all the ingredients blend well.
How to use it
Apply the mixture all over your face using your fingertips.
Massage it for a little while.
Now using a cotton ball, remove makeup from your face.
Image Source: Getty
Read more articles on skin care