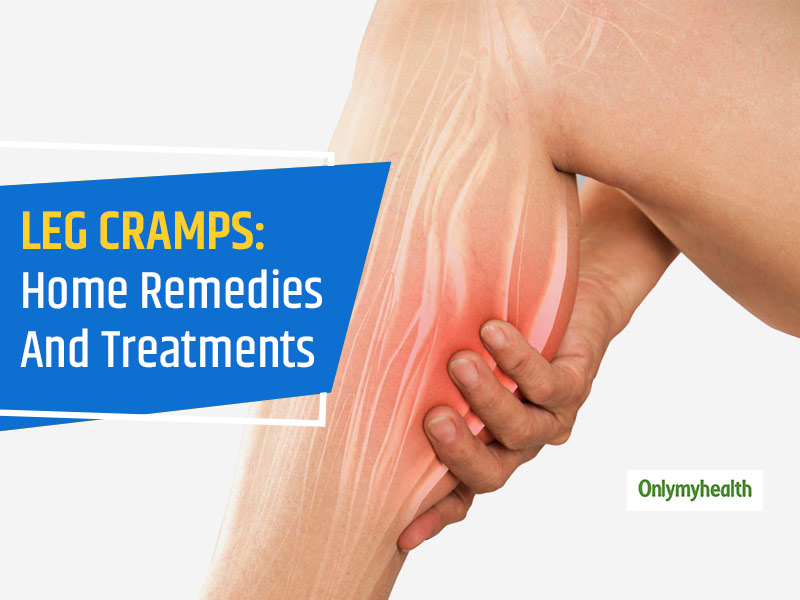 6 reasons behind the legs cramps and how to correct them.
Leg cramps are spontaneous muscle contractions that arise in the soles of the feet, calves, or other muscles in the body while resting or during the night. We feel a tingling sensation, numbness and weakness, Sudden and sharp pain. These cramps can last for a few moments to a few minutes and are painful, but in severe cases, it gets extended to many hours. Older people are more likely to face this problem. But now it's quite common in the young generation as well. Here are 6 reasons why one can feel legs cramp.
Dehydration: The deficit of total body water can lead to a leg cramp. Muscle cells require adequate water, and irregular supply of it can influence the muscle to become irritable and acquire spasm. So Proper intake of water is essential, especially while exercising or when exposed to the sun because one tends to sweat more and lose more stream.
Low level of Minerals: If Minerals like magnesium, potassium, calcium, and sodium are low in level, then it can intensify the excitability of both the nerve endings and the muscles they stimulate. Low level of these minerals is also linked with weakness of bones. It is essential to take an adequate diet with proper minerals and nutrients
Reduced blood flow: More blood is required while walking or exercising by the muscles in the legs to boost oxygen to the cells. Atherosclerotic plaques can decrease the blood flow and oxygen, which can result in ache and burn in tissues of the legs. This is often known felt as cramping in the legs.
Also Read: Tried and Tested Antidotes For Food Poisoning That Can Be Done At Home
Medications: Several medicines can also lead to cramps like
Diuretics, especially potassium-sparing
Intravenous (IV) iron sucrose
Conjugated estrogens
Teriparatide
Naproxen
Raloxifene
Long-acting adrenergic beta-agonists (LABAs), hydroxymethylglutaryl-coenzyme A reductase inhibitors (HMG-CoA inhibitors or statins)
Vitamin Deficiency: Some vitamin deficiency can also lead to muscle cramps. These encompass deficiencies of thiamine (B1), pantothenic acid (B5), and pyridoxine (B6). Unfamiliar exercises can also result in a muscle cramp. Nocturnal leg cramps and restless legs syndrome are a category of sleep disturbance. Their preponderance increases with age, and often a precise cause is not found.
Also Read: Home Remedies For Muscle Relaxation
Home Remedies to cure leg cramping
Regular exercise can help you to get rid off from your pain. You can ride a bicycle, do lower leg stretching or recreation running. Warm-up activities improve muscle tonality that can help curb muscle cramps.
Hydrate yourself. Drink plenty of water and other fluids
Wear proper footwear.
One can use an ice pack to soothe their muscles
Massage your leg for relaxation
Consume diet enriched with magnesium, calcium and potassium. Also, you can take supplements only after the consultation from your doctor. Make sure you consult your physician if the signs are severe such as swelling, nerve damage, redness or skin colour changes and inflammation. In such a case, proper medication is required, and adequate rest is expected.
Read more on Home Remedies