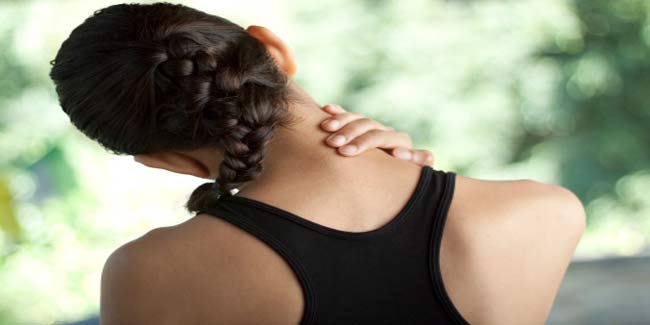 Persistent upper back can be very annoying. If you are time-bound or cannot afford expensive treatment, try these home remedies to relieve it.
If your sedentary lifestyle has made you a victim of disabling, constant and chronic upper back pain, you must be eager to find resort for it soon. You may attend physiotherapy or acupuncture sessions to alleviate back pain. If your budget doesn't allow you to go for these sessions or if the pain is only mild, you may obtain help of some home remedies for upper back pain. These remedies will boost the healing process, diminishing discomfort in your upper back soon.



Change your diet
Once in a week, stay on whole food diet, preferably raw. Eat fresh fruits and vegetables or drink fruit juices. This will reduce the inflammation of the vertebrae. If your upper back pain is due to arthritis, it is advised to abstain from consuming red meat. You may ask your doctor for specific dietary supplements such as vitamin B- complex as it aids in reducing inflammation and moreover, combat physical and emotional stress. Add alfalfa in your salads and soups to get innumerable antioxidants nutrients that are beneficial for your condition.

Arthritis patients may also include ginger, honey, chamomile, capsaicin and cider vinegar in their diet to recover faster. Other sources of antioxidants such as green tea and turmeric capsules also have same pain-relieving effects.
Take sufficient rest
Movements may hurt your aching upper back even more, so lie down after every few hours to reduce discomfort and soreness. This will accelerate the healing process as well. Do not keep lying on your back for prolonged hours as this way you will only add to your discomfort. It is because lying continuously in a same position increases stiffness, thereby, worsening backache. After a few minutes of stress, stretch your hands and legs or move around a little bit to release muscle tension.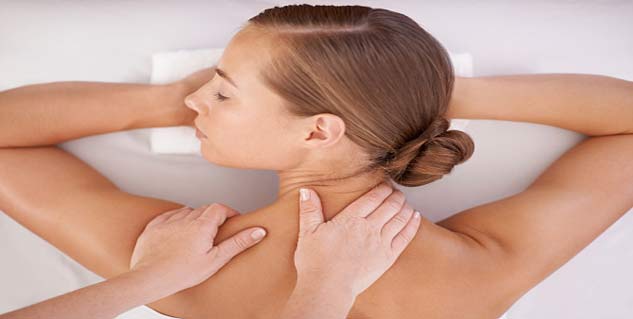 Take massage
Massage is another effective remedy for upper back pain, which you can enjoy within the comforts of your home. Manual movements on the aching part of your back effectively manoeuvre its soft tissues, bringing relief to muscle tension, stiffness and pain. Massaging promotes blood flow to the painful area, promoting healing process. Talk to a licensed therapist and make sure he visits the patient's house to render his services. You can also get your sibling or partner massage your back smoothly using a pain ointment.


Apply ice and heat
If the ache in your upper back is accompanied by spasms or severe inflammation, apply ice pack on it to ease your condition. You may also apply hot water bag on the aching part to alleviate your discomfort. Alternatively, take hot water bath to release muscle tension and reduce back pain.
If despite of using the home pain management techniques, pain in your back doesn't subside then contact a physical therapist or an orthopaedic to determine the best course of action for your condition.
Image source : Getty
Read more articles on Home Remedies for Daily Life.