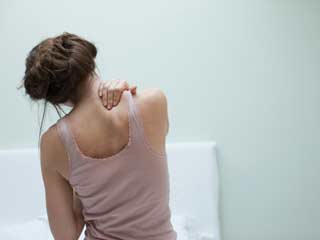 Home remedies for sore shoulders given here can be very useful in treating minor shoulder pains and aches. However, these home remedies are not recommended for treating major shoulder damage.
Your shoulder is a very mobile structure which comprises of many joints with several muscles, ligaments as well as tendons. It is required by us to be used for performing various activities which involves the parts mentioned. As a lot of activities are being performed by the shoulders, minor injury can result. Fortunately, there are many home remedies available for treatment of your sore shoulder if it is not due to a serious problem.
Apply Cold and Have Plenty of Rest
Perhaps the most comforting treatment for your sore shoulders is application of an ice pack or any other cold object. This takes away the pangs of your inflammation. Keep the cold object in place of inflammation for 15 minutes before removing it. If the pain persists, keep applying the cold with a 15 minutes gap.

Do not keep the cold object directly on the skin. Wrap it with a cloth and apply on the skin. This treatment can be repeated three to four times in a day. You need to give rest to your shoulder too, and the more you do that, the faster your shoulder improves.
Moist Heat
You can use moist heat on the sore shoulders if you want to relax the muscles that are aching. For this, you will need a heating pad, damp towels made warm with microwave, or a warm bath immersion. Whatever is the method chosen by you, make sure that the heat is consistent and that the painful areas are covered adequately. Moist heat should be applied on the affected area for no more than 20-30 minutes.
Exercises
Different exercises would be needed for various causes of sore shoulders. These exercises help to relax the muscles surrounding your shoulder.
One of the effective exercises for giving relief to shoulders is rotating it in small circles while keeping the arms relaxed. For this, you need to bring the shoulders forward, rotate them in a circle towards the ear, and continue rotating towards the back in a gradual clockwise motion. Do ten repetitions and then perform the same counter-clockwise.
Another exercise which you can add to the above if your shoulder is capable of tolerating more strain. Bring the shoulders towards your ears, keep them in tension for five seconds, stretch them back for 2-3 seconds, and then relax. Do five repetitions of this. You can complement this exercise with others which involve some strain to your rotator cuff, but only those.
Add a second exercise if you can tolerate more isolated tension to treat sore shoulders. Bring the shoulders up to the ears, tense your shoulders for 5 seconds, stretch shoulders back for 2 to 3 seconds, then relax. Repeat 5 or more times. Other shoulder exercises involving the rotator cuff can be added with caution, if no rotator cuff injury is suspected.

Bear in mind that these home remedies are useful only if your shoulder injury is a minor one, not involving a fracture or any serious damage.

Images: Getty
Read more articles on Home Remedies for Daily Life.