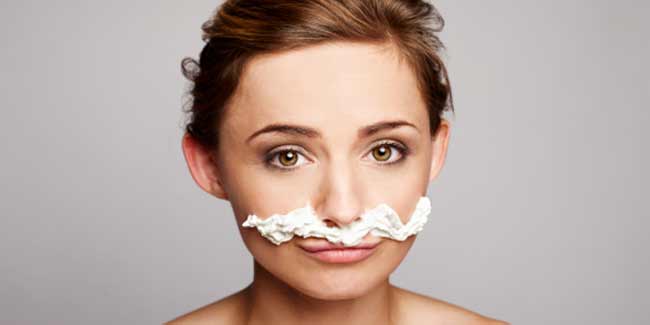 Facial hair is pretty unsightly and can hamper your self-image. Here are some home remedies that can help you get rid of hair growth on your face and will also slow down regrowth.
Facial hair is always a cause of concern for women. Although the amount may vary, every woman has some amount of hair growth on face, albeit most often so fine that they are not very visible. The usual methods of hair removal employed on the other parts of the body, like waxing or shaving are not practical and certainly not advisable on the face. Because waxing the fine hair of the cheeks, chin, forehead or other parts of the face will be very painful. As for shaving, don't even think about it. Shaving will leave behind a stubble, and the regrowth will be thick and leave an ugly, black shadow on the face.

What will work however, are simple home remedies, using everyday stuff found in the kitchen. If used regularly, over a period of time hair growth on face will disappear leaving the skin clear and smooth.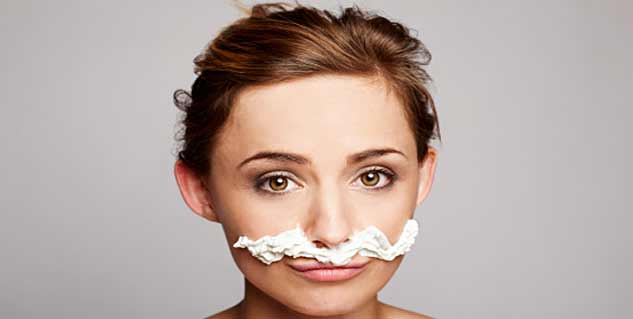 Home remedies to get rid of facial hair growth
Given below are some herbal treatments that can be made at home and will help to remove hair on face and also slow down regrowth. But these are effective only when done regularly, at least once a week, and one has to be patient as there will be no instant effect. It is also better to test the mask at the back of the hand before using to rule out allergy or any other adverse reaction.
Mix together 30 gms of sugar, 10ml of freshly squeezed lemon juice and 150ml of water and apply on face in the direction of hair growth. Leave for 15 minutes. Rinse with water, rubbing gently.
Prepare a mixture of 10ml lemon juice and 40ml honey. Rub this mixture with a cotton swab all over the face in the direction of hair growth. Rinse with cold water after 15 minutes. Repeat twice a week for two weeks, followed by once every week to see an improvement
Mix chickpea flour with milk to make a paste. Add a pinch of turmeric powder and apply all over face in the direction of hair growth. Leave on for 20 to 25 minutes, by which time it should be completely dry. Scrub off in the direction opposite to the hair growth, rubbing the skin gently. The process will be easier if you take a little milk in your palm and use that to scrub the dry paste off. Done regularly, this remedy will help to remove hair growth on face, especially cheeks and chin, significantly.
An easy home remedy for removing unwanted facial hair is a mask of lemon juice, water and gram flour made in the following way : squeeze 10ml lemon juice into a cup (150ml) of water. Add 30gms. Gram flour into this mixture and mix thoroughly. Apply on face and leave for 15 minutes. Scrub your face in the direction opposite to the hair growth and then rinse off with plenty of water to reveal a clear and fresh face.

Annoying as they are, facial hair is unfortunately something that all women have to deal with. For some lucky ones, the hair is fine and downy, hence not noticeable. For others with coarser and thicker hair growth on face, it is a problem. These simple home remedies for hair growth on face, hopefully will go a long way in alleviating that problem.

Image Source: Getty

Read more articles on Home Remedies