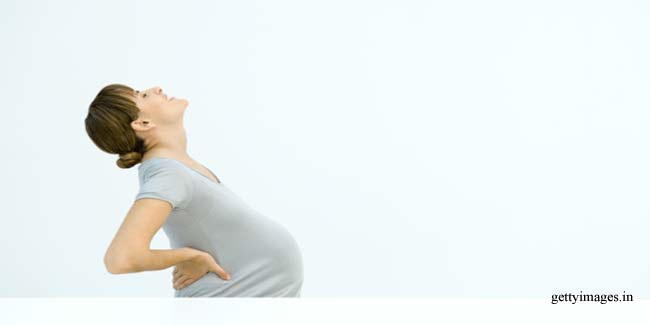 Hip bone pain during early pregnancy is one of the most common and first problems faced during pregnancy. Find out all about the hip bone pains.
As soon as a woman gets done with a successful pregnancy, she weighs 25 to 40 pounds more than what she did before. During pregnancy, the body produces a hormone named relaxin, which causes the loosening of joints. Therefore, during such a period, a woman experiences a variety of pain and aches; the most commonly experienced one being hip pain. While there may be several causes of hip pain during pregnancy, the major factor is exercising. Although, it may be right to assume that hip pain during early pregnancy is due to pregnancy, one must not overthrow an appointment with the doctor. Hip pain may also be a symptom of early labour.

Every woman is different. It has been found than a lot of women found solace in prenatal yoga, swimming and walking. Here are factors that may be responsible for the hip pain that you experience during pregnancy.

Round Ligament
Round ligament is a connector between the uterus and the groin. It stretches during pregnancy and as it does so, most women feel pain in the hips. It is a sharp, piercing sensation, which is usually short-lived. The best remedy to this form of pain is taking rest. There are certain yoga stretches that may bring relief to the mother.

Sarcroiliac joint
According to a journal on Yoga, the sarcroiliac joint is sensitive during pregnancy, which is characterised by hormonal changes and pelvic shifting. The pain caused by weakening of the sarcroiliac joint is, usually, constant and dull. Yoga helps relieve pregnant women off hip pain caused by sacroiliac joint though pregnant woman must make sure that they don't overstretch and thereby aggravate the pain. Furthermore, the symptoms of hip pain must not be ignored.

Sciatica
Sciatica refers to hip pain that may be felt in the legs, lower back and hips. This type of pain may aggravate once you lie on one hip for a prolonged period of time. To ease this pain, pregnant woman should sleep with a large bolster or pillow between their legs to prevent the collapsing of legs on each other and exerting undue pressure on the hip. Pregnant women may also rotate sides while sleeping at night such as lying on the opposite side of the pain.

Emotions
Yes! Emotions are on an over-drive during pregnancy and according to a journal on Yoga, emotions are stored in the hips. Therefore, the hips ache when the emotions are felt.
Read more articles on Problems during Pregnancy