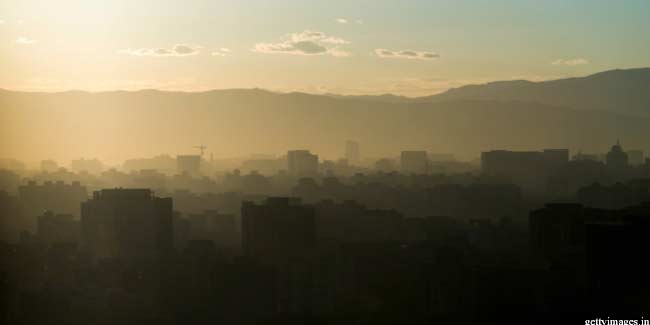 Here is why you should be especially careful of the early morning smog, no not just for traffic reasons.
A new study has revealed that by getting exposed to smog for longer term can increase the risk of heart attack and angina which is the chest pain associated with heart disease. What we call smog could also be called air pollution and it is made up of tiny particles that can very easily enter your lungs.

In the study researchers had analysed data taken from more than 100,000 people in Europe who did not have any history of heart disease and were followed for an average of 11.5 years. The follow up period showed that more than 5,100 participants had coronary events such as heart attack and angina.

The researchers did account all other risk factors such as smoking and health problems but finally concluded that a 5 micrograms per cubic meter increase in particulate matter with a diameter of 2.5 micrometers or less. This was associated with a 13 percent increased risk of coronary events.

"Our study suggests an association between long-term exposure to particulate matter and incidence of coronary events," wrote Giulia Cesaroni, a senior researcher in the epidemiology department at Lazio Regional Health Service, in Rome, Italy, and colleagues.

The study was published on January 21st in the online edition of British Medical Journals.


Source: medicinenet.com
Read more on Health News.