If you are diagnosed with high blood pressure your doctor will prescribe blood pressure medication. If you have complications related to high blood pressure you will be treated for it. But it is important that you follow certain guidelines when you're on prescription drugs. Here are some points that you ought to remember:
Make sure that you know the names of your medications (generic and brand names), their dosages, and side effects. Make a list of the medications that you take and keep it with you
When you consult a doctor, make sure you tell him about the prescribed medications and if possible the dose of the medications that you take
Take all your medications regularly and at the same time. Do not stop or change your medications without consulting your doctor
It is very important to take medications for BP as advised. If your blood pressure readings have become normal do not stop taking your medications. Stopping your drugs suddenly will result in a rise in BP and even complications due to a sudden rise in BP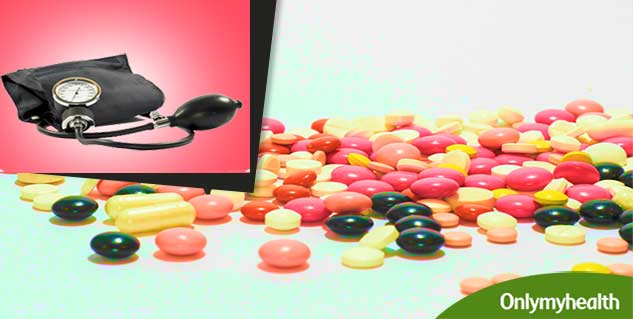 If your doctor changes the dose of your medicines note it and make sure that you follow the revised prescription. Note the dose on a medication calendar so that you remember your current dosage
Do not change the brand of your medicine or dose to save money. If cost is an issue, consult your doctor for an alternative medication
Do not go on self-medication as some medications (over-the-counter drugs or herbal therapies) can react with your blood pressure medications and cause undesirable effects
If you forget to take your medicine at the scheduled time take it as soon as you remember it. But if the next dose is almost due- do not take two doses
Buy your medicines before your stock at home is completely finished
When you travel take all your drugs with you so that you can continue them as recommended by your doctor and there will be no problem with brand change. Take copies of your prescription along with you and make a list of your medications as well
Tell your doctor about the medication you are taking prior to any surgery (major, minor or even dental surgery)
Consult your doctor if you have any doubts or questions regarding your medications.

Read more articles on Heart Health.

For more such articles, Download OnlymyHealth App.