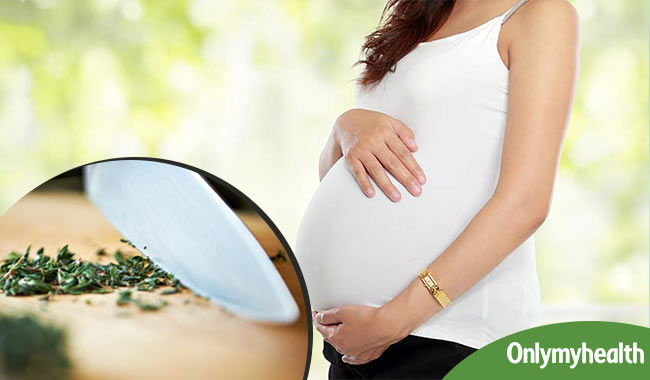 The consumption of herbal supplements, herbal medicines or medicinal herbs may cause complications during pregnancy. Learn what kinds you may have to deal with.
Similar to certain medical drugs, there are several herbs that can be harmful during pregnancy. When it comes to foetal development, don't take inadequate measures.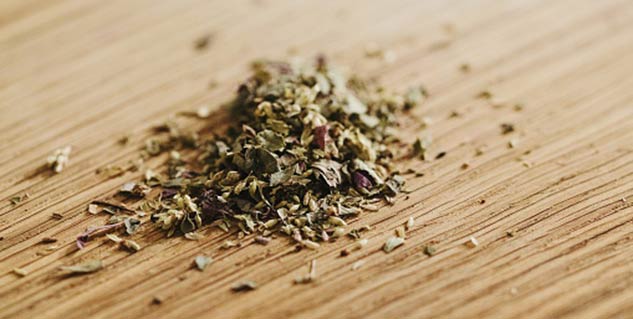 Instead, adopt a safe and secure way to ensure a healthy pregnancy. Some of the herbs during pregnancy are considered unsafe due to their ability to induce complications such as uterine contractions leading to miscarriage, preterm birth or foetal injury. Among other risks associated with herbs during pregnancy are high blood pressure and birth defects.
Read: What Not to Eat during Pregnancy
Herbal remedies of pregnancy include intake of herbal supplements, herbal medicines or medicinal herbs. Available as powdered formulation, herbal infusions, capsules or tablets at the pharmacies, these are not advised, especially during the first trimester of pregnancy. Consultation with a health care provider is advised before taking any herbal remedies during pregnancy or labour.
Herbal preparations to avoid during pregnancy and labour
There are several herbs that should be completely avoided during pregnancy and labour or used with caution. Mentioned below are the herbal remedies accompanied by the reasons why they should be avoids during pregnancy and labour.
Aloe Vera (Aloe Barbadensis): may cause miscarriage and birth defects. Among long-term complications are potassium deficiency, heart problems and muscle weakness
Clove (Sanguinaria Anadensis): may cause liver complications and blood clotting
Jasmine (Jasminum Grandiflorum): may cause contractions, miscarriage or premature labour
Cinnamon (Cinnamomum Cassia): may lead to liver toxicity
Anise/Aniseed (Pimpinella Anisum): may cause skin irritation
Garlic (Allium Sativa): may lead to complications such as uterine contractions and miscarriage
Lady's Mantle (Alchemilla Xanthoclora): may cause liver toxicity with large doses.Squaw Vine (Mitchella Repens): cause uterine stimulation, miscarriage or early labour during pregnancy
Alder Buckthorn (Rhamnus Frangula): may cause cramp-like discomfort and nausea
Barberry (Berberis Vulgaris): may cause strong contractions, low blood sugar and foetal distress
Arbor Vitae (Thuja Occidentalis): may cause complications such as vomiting, seizures, diarrhoea, asthma and miscarriage
Bitter Orange (Citrus Aurantium): may cause heart irregularities and stroke
Beth Root (Trillium Erectum) : referred to as stomach irritant, it may cause miscarriage or intense labour
Pennyroyal (Mentha Pulegium): herb's toxicity may hamper liver and kidneys. It may lead to bloody vomiting, alleviated blood pressure and blood clotting disorders
Oregano (Origanum Marjoricum): may cause uterine stimulation, leading to miscarriage
Read: Side-effects of Prenatal Vitamins
Other things to avoid during pregnancy
Like the aforementioned herbs, alcohol should be avoided during pregnancy, which may lead to foetal alcohol syndrome (FAS). The syndrome disrupts the nervous system or leads to mental abnormalities. Indulgence or getting in contact with smoking is also harmful for expectant mothers.
Image: Getty

Read more articles on Pregnancy Diet.
For more related articles, Download OnlymyHealth App.