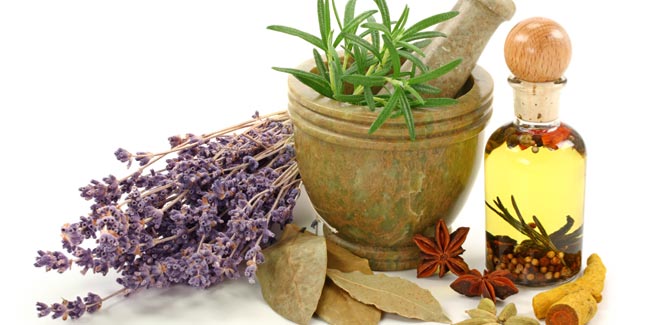 Menopause can impact a woman's life greatly and that is why we have brought to you some herbal remedies. Going the herbal way may just save you the medical complications.
Women usually hit menopause at the age of 50 years and experience several physiological changes in the form of menopause symptoms. Menopause, which means the end of menstruation, happens due to the decline in hormones produced in the ovaries and can be taken care of with herbal remedies. With a decrease in the hormone levels, women may experience symptoms that vary from one woman to another in severity.
[Read: Signs of Menopause in Women]
Black Cohosh: Considered to be one of the best studied herbs traditionally used for menopause, this is used so as to alleviate some symptoms of menopause. This magic herb works by supporting and maintaining the hormonal levels in the body, however, women have been known to counter the theory of how well the herb works. Unlike most treatments that influence the hormonal activity significantly, black cohosh does not really influence the estrogenic activity and is therefore, good news for women who have a risk of contracting breast cancer or are currently suffering from it. One must, however, consult an expert before trying the herb.
Red Clover: This herb contains phytoestrogens that have the capability to act on oestrogen. Of the biggest sources of red cloves are soy foods. To review a few herbs, 30 random trials and 2,730 subjects were taken into consideration. Of the 30 trials, seven trials were to review the red clover extract. No benefit of red clover was found in reducing hot flashes caused by menopause, however, it was found that while many of the trials were underpowered, some trials had a large number of participants dropping out. It was concluded that the use of phytoestrogens had no adverse effects and could be tolerated in most long-term studies.
[Read: What is the Treatment for Hot Flashes]
Dong Quai: This is a traditional Chinese medicine that is used for several reasons with menopause being one of them. A study on this herb found that dong quai was not better than placebo when it came to reducing hot flashes, but the 4.5-gram dose that was used in the study was in fact lower than what is typically given in China.
Chasteberry: This is also known as monk's pepper, Indian spice, sage tree hemp and tree wild pepper. It inhibits prolactin, which is a natural hormone that influences lactation or the functioning of the mammary glands. Although, it is known to treat breast pain and premenstrual syndrome, a study of women with premenopausal symptoms found that women who used it to control the symptoms reported improvements in mood, anger, headache and breast fullness.
Read more articles on Menopause