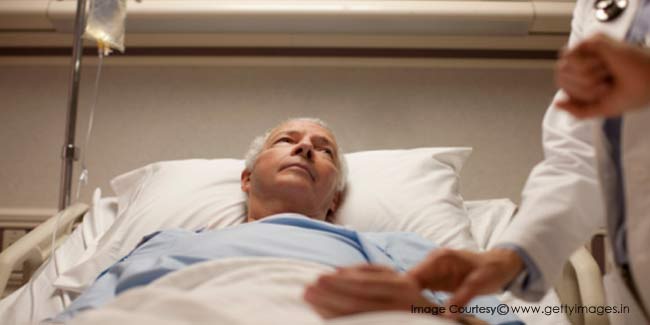 Researchers have found that despite faster treatment for heart attack, mortality rates in US have not changed. Heart attack management is needed.
A new study in the US has found that even though heart attack patients are getting faster treatment, death rates remain relatively unchanged.


"The door-to-balloon time rates dropped significantly, but we were disappointed to see that there wasn't a decline in mortality," said the study's lead author, Dr. Daniel Menees, an assistant professor at the University of Michigan and director of the university's interventional cardiology fellowship program.

The term door-to-balloon time refers to the average time from when heart attack patients entered a hospital until they underwent angioplasty -- a procedure to reopen blood vessels. Researchers found it to improve by 16 minutes.

Menees said the findings highlight the fact that hospital door-to-balloon time is only one part of heart attack treatment. "Even when we act quickly, heart cells are dying," he said. "By the time patients get to the hospital and get into treatment, it's been two to three hours and there's only so much heart we can save."
That doesn't mean that time isn't critical, he added.

"There's benefit to having a quick diagnosis and prompt treatment," he said. "People need to recognize the possibility that they could be having a heart attack and get to the hospital. I'd rather someone come in with symptoms that turn out not to be a heart attack than have someone sitting at home with a heart attack until it's too late."

Results of the study are published in the New England Journal of Medicine.

The study included nearly 100,000 people having heart attacks who underwent angioplasty to treat it. During the first 12 months of the study -- July 2005 to June 2006 -- the average door-to-balloon time was 83 minutes. During the last 12 months of the study -- July 2008 to June 2009 -- that time dropped to 67 minutes. However, there was no corresponding drop in in-hospital or 30-day mortality rates, according to the study.

Menees said, however, that faster door-to-balloon times likely wouldn't make any additional gains in death rates, and might increase the odds of mistakes. "There's a limitation to how fast we can go," he said. "The faster we go, the more prone to errors we might be in the race against the clock."

Dr. Kirk Garratt, director of interventional cardiovascular research at Lenox Hill Hospital in New York City said it may be time to focus on something other than death rates. "Maybe we're saving everybody who can be saved if we treat them within 90 minutes, but opening a blocked artery as fast as possible will still make a heart attack as small as it can be," he said. "This means heart attack survivors might have stronger hearts with, hopefully, fewer problems." If cutting down on the time to treatment isn't making a difference in death rates, Garratt said, "it's time to start thinking differently about heart attack management."

"Although door-to-balloon time gets a lot of attention, it's probably just one small part of the bigger picture," Menees said. "By focusing on door-to-balloon time, maybe we're missing out on other opportunities."
Read more Health News.