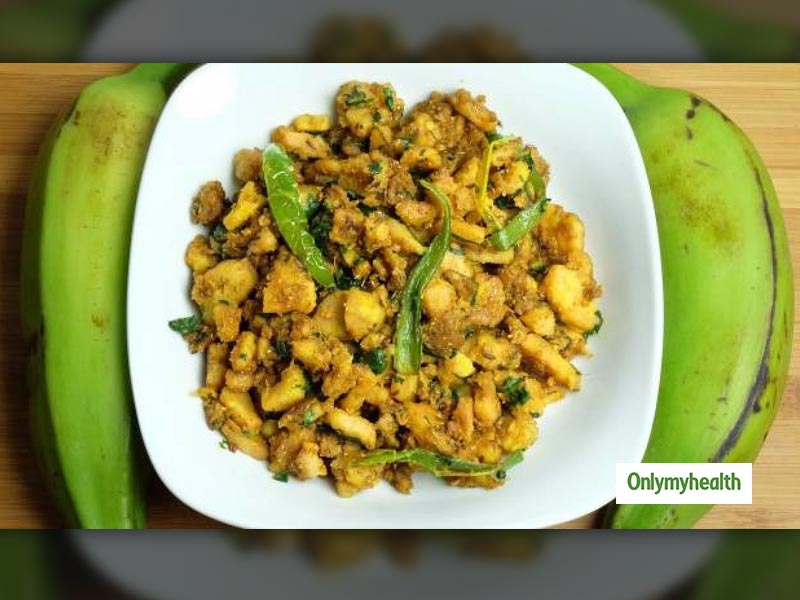 Raw bananas are very beneficial for health. Being potassium and magnesium-rich, it is a healthy diet for patients with high blood pressure and diabetes. We're telling you 4 benefits of eating raw or green bananas.
Banana is considered to be good for health, as it is very easy to digest and provides instant energy. Do you know, though, that eating raw bananas is also beneficial for health? Raw banana dishes are made in several parts of India. Raw banana sabzi is very tasty and it is very easy to make. Eating boiled raw bananas also bring benefits to your health. Raw bananas contain a lot of nutrients and it has more starch than ripe bananas (while sugar is low). Hence, raw banana vegetable(subzi) is beneficial for patients of diabetes and blood pressure. We are going to tell you about the 4 benefits of eating green bananas.
Green or Raw Banana Benefits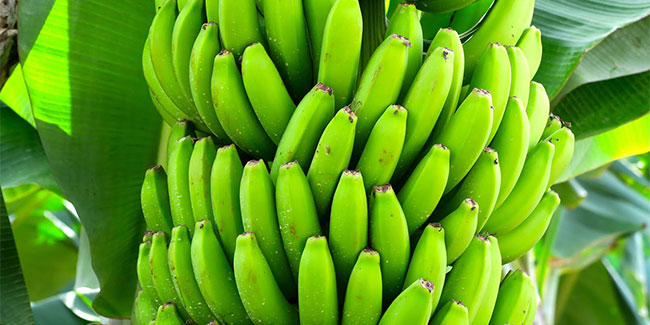 Raw banana sabzi is beneficial for diabetics, high blood pressure and heart patients as it contains a lot of nutrients. Potassium present in bananas reduces blood pressure and stress. Besides, pectin cures constipation and stomach problems and improves insulin levels in the body. Raw bananas also contain vitamin B6, vitamin C, copper, magnesium, manganese and potassium.
Also Read: Lose weight and stay energised with these alkaline foods
Raw Banana: Beneficial For Stomach
Raw banana sabzi is very beneficial for the stomach too. It is rich in fiber and hence helps in eliminating constipation and digestive problems. Raw bananas contain fatty acids, which are considered to be very good for the intestines.
Raw Banana Prevents Diarrhea
Also Read: Moringa Tea: A Unique Tea With Amazing Health Benefits
Recent research shows that consuming raw bananas can help relieve diarrhea very quickly. Bananas are easy to digest and have good potassium content. Hence, it can help to get a quick rest in diarrhea, vomiting, etc.
Banana for Weight Loss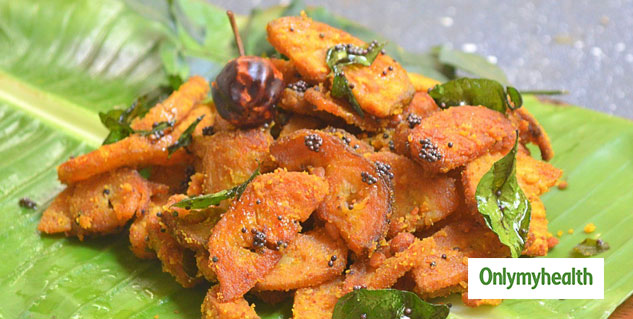 Raw bananas contain resistant starch, so the weight decreases sharply from its intake. If you want to lose weight, eat raw banana dishes for at least 2 to 3 times a week. Boiled raw bananas have very low-calorie content and high water content. Hence, eating raw banana vegetables strengthens the bone and burns fat faster.
Green Banana Sabzi Recipe
To make raw banana sabzi, first, wash the bananas thoroughly, then peel and cut them into round pieces.
Put the pan on the gas and add 2 teaspoons of oil. Add chopped onions, garlic, and green chilies when the oil is hot.
Now add cumin seeds, turmeric powder, coriander powder, etc. and fry the spices thoroughly.
After roasting the spices, add the chopped raw bananas and add salt and red chilies to the flavor.
Fry the vegetable on a medium flame for 3-4 minutes.
Add 4 cups of water and cover the pan.
Wait for the vegetable to be cooked. If not cooked, add some water and cover it on a low flame.
After the vegetable is cooked, add green coriander leaves and lemon juice.
Mix well and serve. The delicious raw banana vegetable (sabzi) is ready.
Read more on Healthy Diet