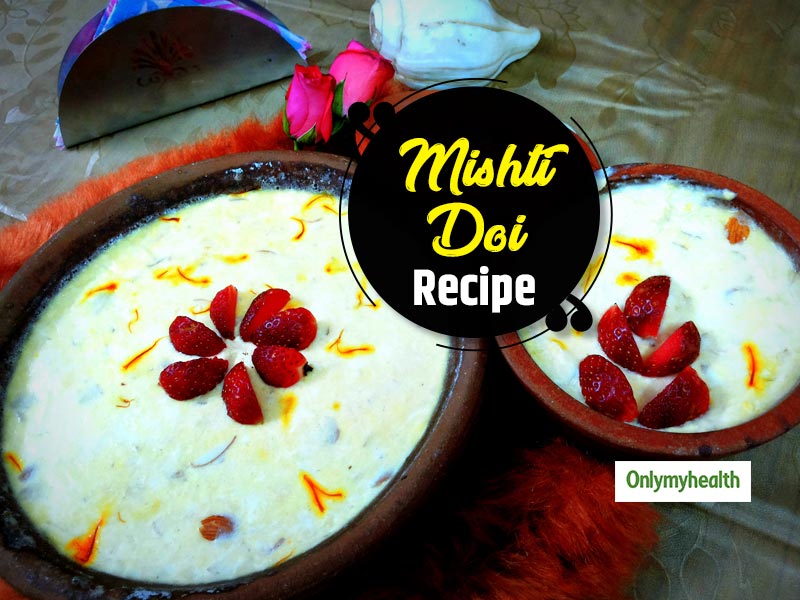 Mishit Doi or sweet curd is the punch line of every Bengali meal. If you have your heart set out to it, here is an extremely simple way of preparing mishit doi.
Everyone likes to eat chilled Mishti doi in every season. But do you like packaged Mishti Doi (found in the market) or do you want to have the homemade one? But the question arises how? Mishti Doi is a Bengali dish that not everyone knows how to make (at home). Everyone has different recipes and there is a different style of preparing it. Especially the flavor and the entire process of Bengali dishes are very different. But here, we are to tell you how to make Mishti Doi easily at home.
What is mishti doi?
Mishti Doi is a kind of sweet curd that is very tasty and can also be eaten during the fast. It has a lot of demand in the market as it is known to be bought on auspicious days. You can also make it at home in10-12 hours. Don't worry while looking at your watch! Even though it takes time but it is very easy to make.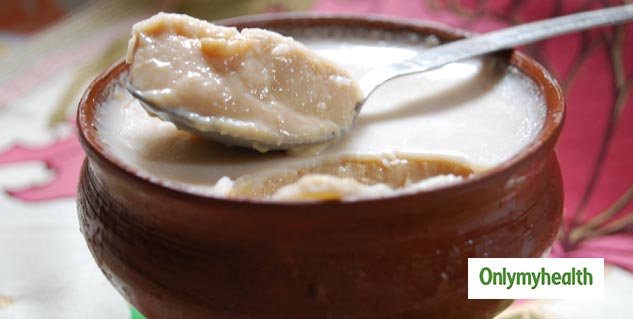 Mishti Doi is beneficial for summer
There are many benefits to eat mishti doi in summer. It contains yogurt which keeps your body hydrated.
It contains milk from which your body gets the necessary vitamins.
It contains sugar which gives you energy.
Key Ingredients
Also Read: Moringa Leaves Health Benefits
Milk - 750 ml Sugar
7½ tablespoon water
¼ cup fresh curd
½ cup chopped almonds
Aluminum foil for garnishing
Method
First, pour milk in a hot pan and boil until it is reduced to half.
After this, heat the sugar in a hot pan on low heat until it turns brown. When the sugar becomes sugar syrup, turn off the gas.
Now mix sugar syrup in the milk. Turn off the gas when the sugar syrup mixes well with the milk.
Now keep it to cool down.
When the milk cools down, add yogurt to it.
After that put them in small serving Matka.
Then cover them with pieces of aluminum foil and keep them in the refrigerator.
Now eat the Matka curd every day and keep yourself healthy.
Nutri-Check: Curd strengthens the immune system, reduces the risk of blood pressure and adds glow to your skin because it is fermented!
Keep these things in mind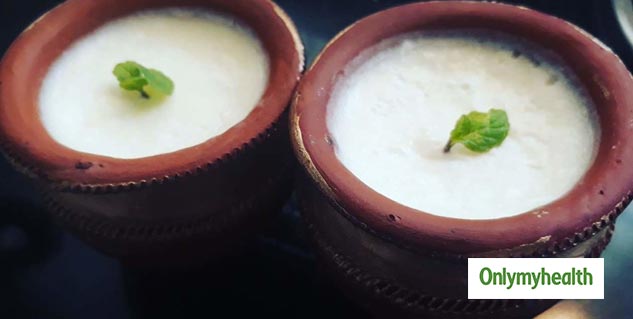 Always use fresh curd for Mishti doi.
Curd should not be sour.
After adding curd to the milk, knead it well so that no lumps are formed.
So in this way prepare this sweet dish at home and eat it every day.
Read more on Healthy Diet