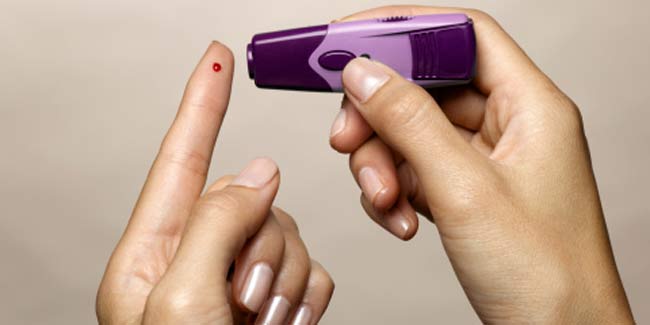 Diabetics can control their blood sugar levels without really taking medications or regular insulin injections i.e. by making minor lifestyle modifications.
If you are a diabetic, you have probably heard your doctor tell you how the lifestyle choices that you make can work faster and more effectively than medicines. And, they were not kidding.
Once you have been diagnosed with diabetes, it is important for you to follow round-the-clock commitment towards taking care of yourself and managing the blood sugar levels well. Managing diabetes carefully can help one to reduce the risk of complications. Below mentioned lifestyle changes will open doors to a healthy and long life with your loved ones.
Ensure that you Commit yourself to Managing Diabetes
Put down all that you have to do to ensure that your blood sugar levels do not fluctuate frequently. You could establish a relationship with a diabetes educator and ask him/her for help whenever you need it.
Meticulously Pick what goes Inside your Mouth
Losing 5 to 10 percent of the total body weight is you are overweight can do a lot to help you control the blood sugar levels. Always opt for a diet that is rich in vegetables, fruits, legumes and whole grains. Stick to limited amount of saturated fat.
Never put Physical Activity Aside
Whatever you do to keep diabetes under control, you would be close to achieving only 50 percent of the goal if you do not engage in any sort of physical activity. Being active is crucial in treating any type of disease. So, do thirty minutes of moderate exercising such as brisk walking. Experts recommend spending most days of the week exercising. A recent study had pointed out that performing a combination of exercises such as aerobic exercises and resistance training can help bring peaking blood sugar levels down effectively.
Schedule Yearly regular and Physical Eye Exams
It is important to note that regular diabetes checkups cannot and should not replace yearly routine eye exams. During the physical examination, the doctor will take a look at any diabetes-related complications that you may be suffering from. The eye care specialist will look for signs of cataracts, glaucoma and retinal damage.
Attend to your Feet
Diabetics are at a high risk of developing complications in their feet because of the medical condition. Ensure that you wash your feet regularly with lukewarm water, especially before going to bed at night. Talk to your doctor if you have any sore or other such foot problems that does not seem to heal on its own since a long time.
Take Care of your Teeth
Diabetes can put one at a high risk of developing gum infections. Remember to brush and floss your teeth at least two times in a day. If you are suffering from type 1 or type 2 diabetes, schedule dental appointment with your doctor at least once in one year. Consulting dentist right away if your gums bleed, is swollen or red can help you to prevent diabetic complications in the future.

Above all, it is important to stay positive throughout even if the lifestyle changes do not show instant results. The good habits that you adopt today will help you live an active and healthy life in the future.
Image source: Getty Images
Read more articles on Diabetes.