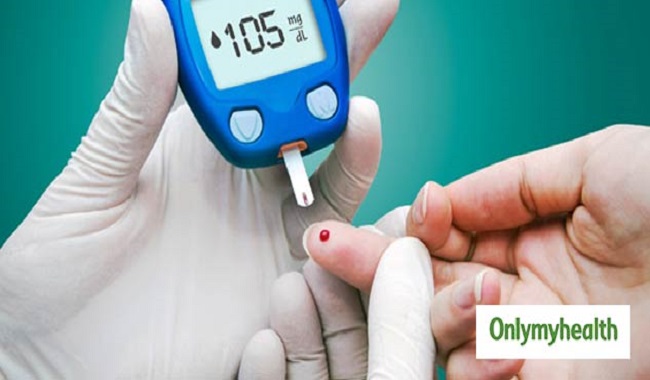 Eating almonds is beneficial for diabetic patients because it contains magnesium, which controls blood sugar. Learn how much and how to eat almonds, so that your blood sugar level does not increase.
Almonds are considered very beneficial for health. You must have heard from your grandparents that eating almonds improves memory. Due to several nutrients present in almonds, they not only increase the intellectual capacity but also protect the body from many diseases. Eating almonds is beneficial for:
high blood pressure
high cholesterol
diabetes patients
Apart from this, almonds are also used to increase blood in the body. Talking about diabetes, it is a disease in which eating an imbalanced or unhealthy diet increases blood sugar in the body (which can be dangerous for the patient). Eating almonds daily keeps blood sugar in control and keeps the diabetic patients healthy. Let us tell you the benefits of eating almonds in diabetes and the right way to eat.
Almond consumption is beneficial in diabetes
Also read: Are You At A Risk Of Getting Type 2 Diabetes? Wearable Technology Has A Solution For You
Many research on almonds suggests that consuming almonds controls blood sugar, this is why almonds are counted among the best snacks for diabetes patients. Almonds have high magnesium content and most patients with type-2 diabetes are deficient in it. Hence, they get enough magnesium from the consumption of almonds, due to which the level of insulin in their body remains intact.
Apart from this, almonds contain vitamin E and high-quality protein, which helps bring shine to the skin, preventing hair from breakage. Diabetes patients also have skin problems, so almonds protect them from these problems as well.
Quantity of almonds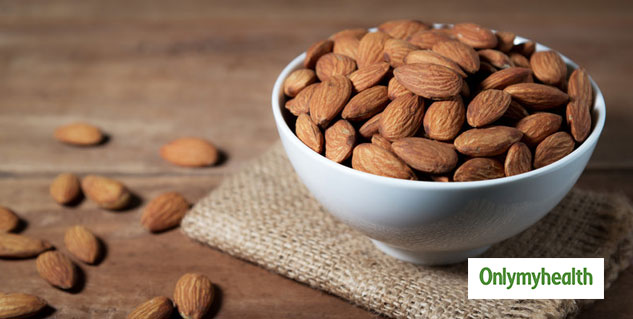 Dieticians generally believe that eating a handful of almonds (15-17) a day is good for health. According to the United States Department of Agriculture (USDA), 28 grams of raw almonds could be eaten in a day. Eating 1 ounce (about 28 grams) of almonds gives you-
164 calories energy
6 grams of protein
3.5 grams of dietary fiber is available
Although the almond gives hot-affect on the body, therefore, fewer almonds should be eaten during the summer season. Sonam Dhingra, a dietician at Slim-Trim Center, Delhi, says, that almonds are good for diabetic patients, but they should also include other healthy things in their diet. Fibrous foods like:
grains
raw fruits
vegetables etc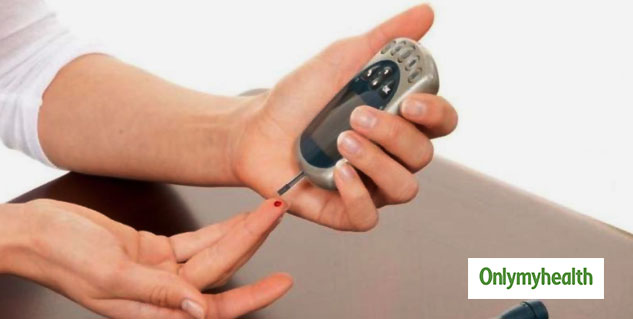 release sugar slowly into the blood, causing no problem to the patient.
How to eat almonds?
You can cut almonds into small pieces and include them in your morning breakfast.
You can eat almonds by adding oats, smoothies, salads, etc.
You can eat bread made of whole wheat by applying almond butter.
You can eat chopped almonds in fruits and vegetable salad.
If you are having mouth ulcers, hair loss or stomach problems by eating too many almonds, it means that you are eating more almonds or the heat of the almonds is affecting your stomach.
Therefore, the best way to eat almonds is to soak 10-12 almonds in water at night and peel them in the morning and eat them. This increases the amount of many nutrients in almonds which will not harm you.
Read more articles on Diabetes