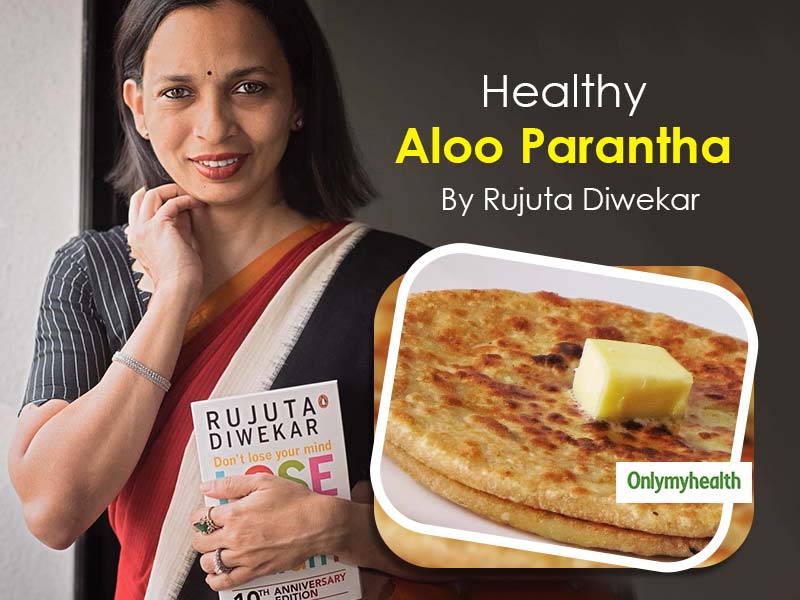 Know from celeb nutritionist Rujuta Diwekar how to eat your favorite aloo parantha in the healthiest way.
Aloo parantha topped with butter in winters is love. It is difficult to resist this yumminess when your stomach scream to have this delicacy. Aloo parantha is the weakness of Indians. But thinking about so much carbs and fats, the healthy side inside us wakes up and with a heavy heart, we gave it up.
If you are dying to have aloo parantha without putting on calories, celebrity nutritionist Rujuta Diwekar has something for you. Rujuta revealed that she eats aloo parantha as her post-workout meal. But Rujuta and oily food! No, there's a twist in the tale. She prepares her version of healthy aloo parantha that would serve as a savior to your cravings.
In this Instagram post, Rujuta revealed that she usually eats sevaiyan, upma or poha after workouts. But this post is special. "Today is a very special day. Cold in the air, I have time and stomachs running rats. And so this is the perfect time to enjoy Aloo Paratha. ''
Bread and rice is an integral part of the Indian diet. But thanks to the weight loss industry, these foods are now ignored in weight loss, fighting obesity and diabetes control. Rujuta says that when it comes to cultural and traditional tasty dishes like this, you should listen to your voice. Your legacy is above all. So don't stop yourself whenever you want to. She suggests some tricks for making healthy potato paratha.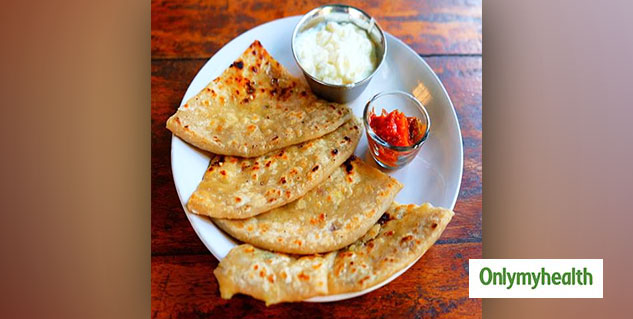 Tips from Celeb Nutritionist
Buy wheat and get it grinded from a mill. Don't go for packaged flour.
After grinding, place it in a steel container.
Whenever you remove the flour, always use a dry spoon.
Make sure that your hands are clean.
Knead the flour by adding water.
Use oil or ghee and salt and water.
Make as many parathas as you can at once.
The more fresh the dough is, the better it will be for your health.
Rujuta says that winter is the time of parathas, whether it is potato or radish. They taste great with pickles or chutneys, which keep your body strong and your stomach light. Use an iron pan to make potato paratha. The hot potato paratha is very tasty.
Also Read: Here's All About Raw Vegan Fruits And Juices
How to control your weight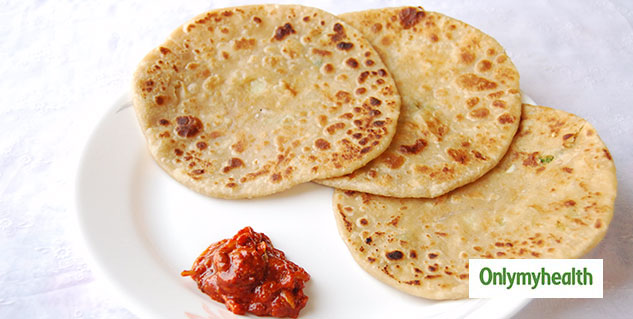 Undoubtedly, the amount of carb in parathas is very high. But they are full of fiber and healthy fat. You can make them even healthier by adding vegetables to them. To control your weight, you can include parathas in your diet in this way.
Keep an eye on your plate.
Eat but do not overeat.
Exercise regularly. Because it prevents weight gain.
Burn as many calories as you consume.
Eat with curd or chutney. Yogurt contains probiotics, which provide good bacteria to your intestine and improve digestion.
You can add different types of spices to give it a different shape.
In addition, home-cooked food is healthier, nutritious and more organic than low-carb processed and packaged food. Paratha provides you with nutrients like fiber, carb, fat and protein, which helps in your recovery and strengthening of muscles after workouts.
Read More on Healthy Diet