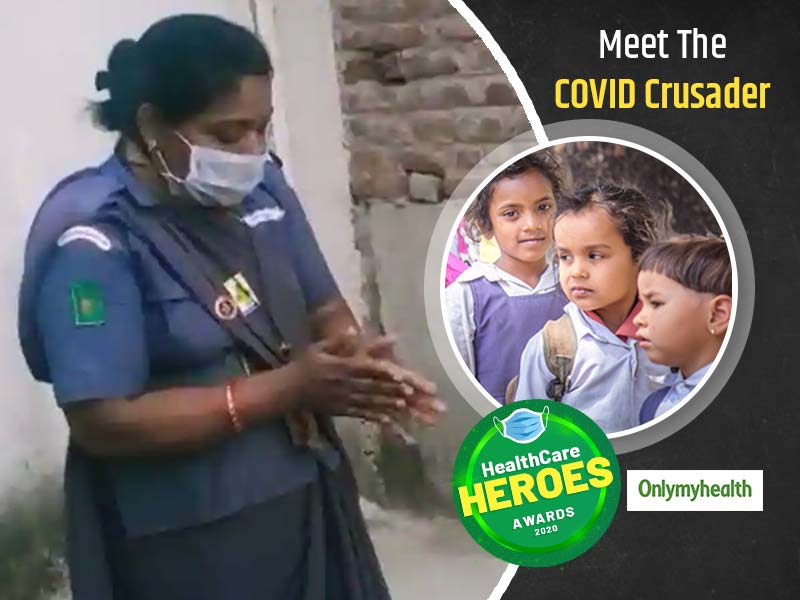 Sunita Nagkirti's Marathi poem on sanitation and hygiene for spreading awareness makes her an awareness warrior.
Category : Awareness Warriors

Vote Now
Who : Sunita Nagkirti
What : Coming up with unique ideas to spread awareness in crowded areas
Why : To not worry about her own safety but spread awareness against COVID
As adults, you may be bombarded with information about the novel coronavirus but it is not easy to make children understand. Sunita Nagkirti, a school teacher in Maharashtra has innovated a unique way to teach kids about hand hygiene and sanitation. Her out of the box thinking has made her a nominee for Onlymyhealth's Healthcare Heroes Awards under the category 'Out of the box, Awareness Warriors.
Poems & Songs on Hygiene
The best way to carry out learning in children is fun and play. Until something interests them, they won't address it. We, adults, know what hygiene and social distancing are in COVID-19 times but do children know that? To make them follow these norms, Sunita Nagkirti adopted a unique and interesting way. She is spreading awareness through poetry in the hotspot areas in Aurangabad, Maharashtra especially in the slum areas where sanitation is of utmost importance.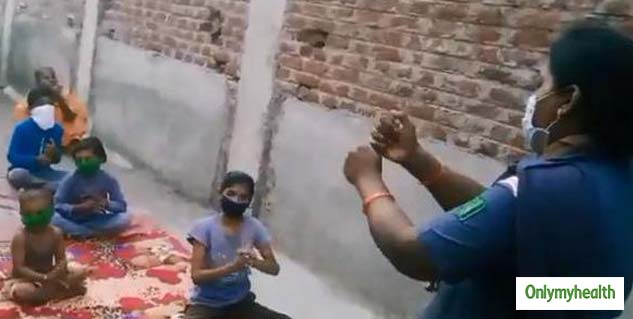 Sunita is affiliated to Scouts and Guides visits schools in the slums. This is where she came up with a catchy jingle in Marathi of 20 seconds that she taught the kids to sing as they would wash their hands. This is in line with the WHO recommendations of washing hands for 20 seconds to remove traces of coronavirus. The lyrics of Sunita's jingle also illustrate the step by step process to wash between fingers, thumbs, palm and wrist of hands.
According to Sunita, "Children of the slums don't have sanitizers or disinfectants. They used to worry after seeing bottles of sanitizer and handwash. But I told them if they washed hands with soap and water the way I tell them they will still be safe. My intention was to teach them in a fun way."
Also Read: HealthCare Heroes Awards: Dr Shusheel Bindroo In the Eye Of The COVID-19 Storm
What are the challenges that Sunita had to face?
More than 30 people had tested positive in the hotspot where Sunita was working. Despite that Sunita continued her work of spreading awareness. She also had to work to build trust in the community. But it was her earnestness and unique approach that got adults and children to trust in her.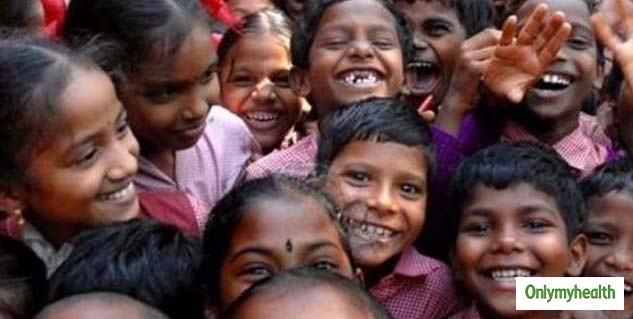 Also Read: HealthCare Heroes Awards: Meet Unsung Hero Meera Panjwani Who Mobilized Women Power Against Covid-19
People liked Sunita's unique way of making children aware and a video of her telling ways to clean the hands of children in 20 seconds through poetry went viral on social media. The video was also shared by Maharashtra Sports Commissioner Om Prakash Bakoria on Twitter. In these testing times, Sunita Nagkirti and many other warriors like her are trying their best to spread awareness.
To make Sunita win, you must cast your vote in her favour. Here is how you can vote in Jagran New Media and Onlymyhealth's Healthcare Heroes Awards.
Read more articles on Miscellaneous