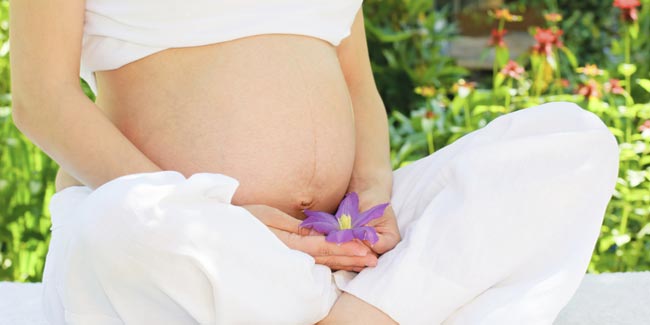 Maintaining health in the first twelve weeks of pregnancy is particularly important as you are prone to a lot of ailments at this time.
Your body goes through a lot of changes in first trimester of pregnancy as it needs to adjust with the growth of the baby. The hormonal and physical changes occurring in women during pregnancy can be intimidating and more importantly, they can cause certain health complications. Not only do you need to make lifestyle changes to aid the growth of your baby, but also be very cautious during the first twelve weeks of pregnancy.
Staying healthy in first 12 weeks of pregnancy
Ensure that you have essential nutrients – You must ensure that your body gets the essential vitamins and nutrients to help the baby grow and develop. You need to have at least five servings of fruits and vegetables daily. Other healthy foods that must form a part of your diet are cereals, whole grain breads, legumes, beans and nuts. These foods would ensure that you get the required amounts of carbs, proteins and fats along with dietary fibre. For calcium and additional protein, dairy products such as milk, yoghurt and cheese should be consumed.

Monitor your weight gain –

Weight gain is natural during pregnancy but it should be monitored to ensure that it is healthy. Usually an increase in intake of 135 calories daily is recommended to ensure adequate weight gain. Milk, nuts and tofu are some healthy additions to your diet which you can opt for. Some fruits such as banana and sweet potatoes also give you a lot of calories.
Avoid harmful activities – There are some activities that can harm your growing baby. Saunas, steam baths, Jacuzzis, or even having a bath with very hot water can lead to birth defects. If you use electric blankets, avoid them. Avoid getting exposed to any kind of toxic products such as a thinker, cleaning products, fresh paints, and anything that contains pesticides.
Drink lots of water – Having plenty of water would help you in alleviating morning sickness, which is common in first trimester, besides preventing dehydration. Having eight glasses of water is a must throughout pregnancy, not just in the first twelve weeks. It helps to get rid of toxins and supply nutrients to all body parts and your baby. You can have all sorts of liquids that are free from caffeine and alcohol. Fruits such as watermelon, grapes and cantaloupe are also high in water content, and can help to keep you hydrated.
By following the tips given above, you can get rid of headaches, constipation and morning sickness in the first trimester of pregnancy. Staying healthy also entails being watchful of your condition and see a doctor if any of these symptoms become severe. You should be particularly wary of infection, blurred vision, fever or abdominal pain.
Read more articles on Pregancy First Trimester.