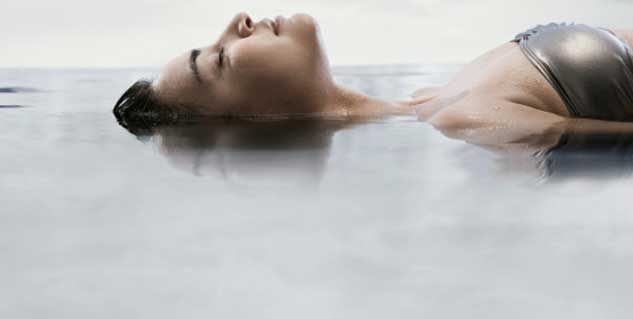 Warm water massage or hydrotherapy is a traditional natural treatment that works for overall health improvement and relieves severe health conditions, such as arthritis and hypertension.
The therapeutic application of water or hydrotherapy or water therapy dates back to ancient Roman and Greek period. A hot water tub used for hydrotherapy includes the elements, such as heat, ethereality and floatability, which relieve stiffness in the body as well as contribute to overall health improvement. Hydrotherapy combines healing power of heat and water (hydro) and results in the following health benefits.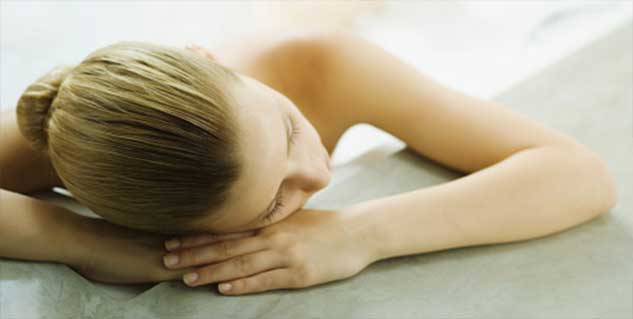 Image source : Getty
Increased blood circulation
Relieves aching joints
Hydrotherapy improves blood circulation as soaking in a hot tub can increase the body's ability to dilate the blood vessels.
Relieves arthritis pain
Water therapy aids in easing the pressure on your joints and muscles. While floating, water carries almost ninety percent of your body weight, thus, 'weightlessness' improves you body aches.
[Read: An Overview of Muscle Pain]
Feels like a massage
Studies have shown that people suffering from arthritis could be benefitted by water exercises. Warm water massage provides relief in arthritis. Learn the potential benefits of water therapy and ask your doctor about its effectiveness. If heat therapy fails to lower the arthritis pain, you can possibly opt for hydrotherapy.
[Read: On Arthritis Pain]
Lowers blood pressure
Soaking in a hot tub will soothe your tense muscles as bubble jets function like a massage. It relieves stiffness of the body and makes you more flexible.
Relieves fatigue
Hydrotherapy triggers inner functions of the body. It can raise heart rate and lower blood pressure. If you are not advised to engage in physical activities due to health issues, you may be able to keep your heart healthy with hydrotherapy. Ask your doctor about the pros and cons of water therapy, particularly about whether it's safe if you suffer from a heart condition.
Loosen stiffness
Hydrotherapy before going to bed can help your body to relax after a tiring day. Your fatigue disappears and it helps you fall asleep early too, since your daily stress and anxiety have been alleviated.
[Read: Recovery from Workout Fatigue]
Helps in Respiration
Hydrotherapy is a great option for athletes before and/or after a workout. Before a workout, soaking in a hot tub improves circulation and aids in loosening the muscles. After a workout, it can significantly relieve minor aches and pains. If you have a sports injury, consult your health care professional before opting for hydrotherapy. Some injuries may require cold therapy rather than hot therapy.
The steam you inhale while soaking in a hot tub works well for your lungs. Inhalation of warm air aids lungs in the removal of mucus and phlegm, and dilate the small airways and air sacs in the lungs. The space in the lungs widens, allowing you to breathe in more easily. The steam from hydrotherapy averts jammed nasal passages and maintains upper respiratory health. It also wards off skin dryness during winters.
During hydrotherapy, drink plenty of water. If you are pregnant and wish to take the soothing hydrotherapy treatment, consult your doctor first.
Top image source : getty
Read more articles on Hydrotherapy
For more such stories, Download Onlymyhealth app