There are thousands trying to quit smoking every day and it is a struggle that not many succeed in. But for those who do, they have to make sure that their efforts do not stop short, because there is a vital thing left undone, i.e., recuperating your health. There are many ways to quit smoking, while some stop puffing all of a sudden, for others it is a slow process that requires time and patience. But, did you know that the food you eat plays a vital role in the development of your health after you have quit? Doctors often prescribe a healthy diet for those who have quit smoking so that they do not go back to this bad habit again.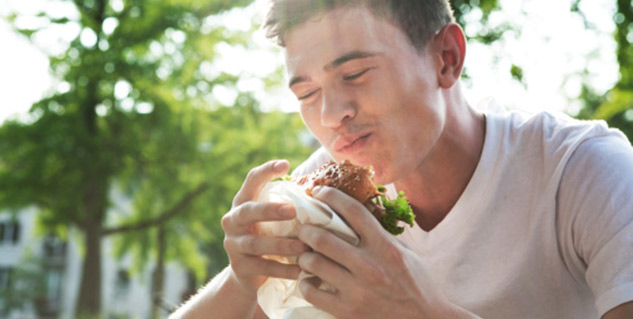 If you give it some time, you will come to realise that you are doing great with the help of better food and a changed lifestyle. Rest assured, you will not have to return to smoking cigarettes again. Here are some foods that you must try after quitting the dreaded cigarettes.
Milk, the most nutritious food ever
An overall nutritious food, milk is an all-season favourite for improving your health. You can try drinking milk twice a day; warm or cold and you will feel stronger and better. An interesting thing here is that milk is one of those foods which also help you to quit smoking. Leading researchers have found that smokers, who drank a glass of milk before smoking, did not find the taste of cigarettes very appealing. So, for those who have already kicked the butt, drinking milk can stop you from smoking further cigarettes. Isn't it a healthy way to quit smoking? Yes it is!
Orange for Vitamin C
Orange, whether you drink its juice or eat the fruit, is always a good source of nutrition, especially Vitamin C. Now, smoking cigarettes can rob you of Vitamin C supply and thereby leave you with a nutritional deficiency. One good way of healing your lack of Vitamin C is by drinking Vitamin C laden juice or eating them. These include oranges, lemons and pomegranates. Intake of Vitamin C is very important for smokers who have quit or are trying to quit.
Vegetables help you kick the habit of smoking
It is not news that vegetables are good for your health, but which ones should you emphasise on as a smoker or ex-smoker? The trick is to eat those vegetables which are healthy and at the same time help you to kick the habit of smoking, these include, celery, zucchini, cucumber and egg-plant. These vegetables can leave a bitter taste in your mouth if you try to smoke, while at the same time give you nutrition to heal your body. But, you should remember to stay away from sweet vegetables such as peas and corns. These vegetables include glucose and this can increase your craving by stimulating the pleasure areas of your brain. Also, do not forget green veggies, like spinach!
Pine needle tea
Here is a beverage that will help you clean up your oral infections and stains that is usually caused due to smoking cigarettes. Drinking pine tea heals and repairs lung and is also very good for the heart. Besides, pine tea is also very effective for a clear throat.
Image Source : Getty