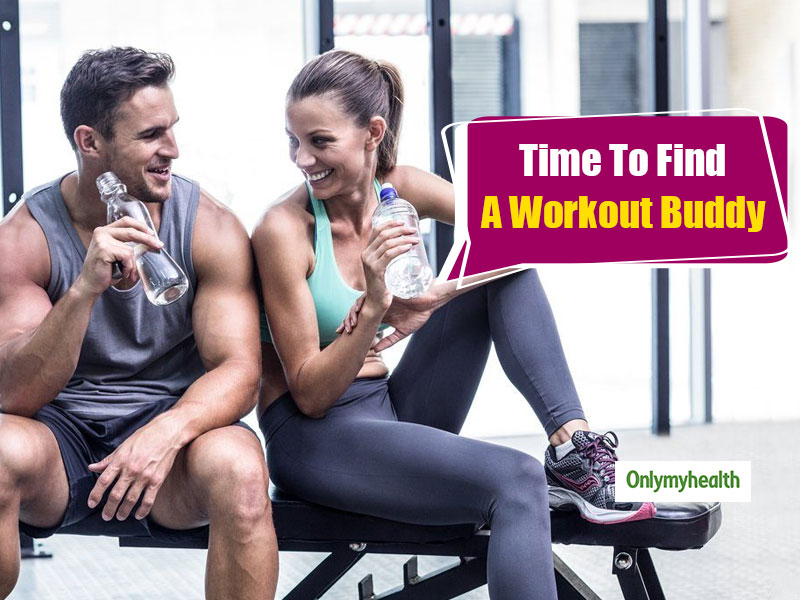 It is important to have a workout buddy if you want to improve your health. It is high time to find a workout buddy and exercise.
While working out alone seems very easy and convenient, having a workout buddy is good for your health. Whether a friend who is a fitness freak as you or you're a family member who is on a weight loss spree or your significant other who wants to reach to your fitness level. There are a lot of health benefits that you can get when you have a buddy for your workout session. This would not only push you to get better but also helps to lower down stress levels that we usually get out of poor performance or unachieved results. Without further ado read these science-backed health benefits of having a workout buddy and fin one now.
Increased workout efficiency
Your efficiency will relatively increase as soon as you start exercising with a partner. It is better to develop a healthy competition spirit so that you stay motivated to achieve your goal. An important point here is that you both should be optimistic about working out together as then only it will benefit your health.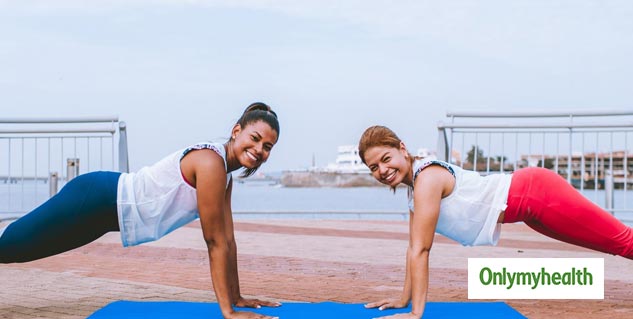 Maintain a positive spirit as when you exercise with a positive attitude, the probability of achieving great results ultimately increases. Thus, be positive and encourage your workout partner too. You and your partner can also try these easy Physiotherapy exercises.
Boosts your confidence
Sometimes your work and efforts go unnoticed as people are very busy and occupied to achieve their own goals. You can seek feedback from your workout buddy whether or not your hard work is paying off. Even if the progress is meager, your buddy would amp up your confidence levels. Even though one doesn't need anybody's validation on the development as only you can track that, it will help.
Also Read: 5 Ways To Stay Energetic At Work
Higher chances of meeting fitness goals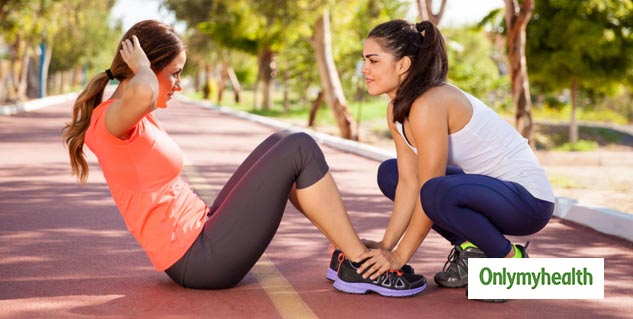 When you have someone by your side, you'd get motivated by them or their efforts. This increases the chances of achieving your fitness goals. You end up training harder motivating each other and that's what will help you reach the spot.
Also Read: Tips To Lose Postpartum Weight Loss
Get relief from unnecessary stress
Going to the gym, exercising, coming back and going to the office. This monotony may make you feel depressed after some time as you don't have anybody to share your fitness news. Only the one who understands fitness will make the right partner. While going to the gym, while doing the exercises, while coming back, you strike meaningful conversations which will help your mind to relax.
You can also try some easy exercises with a tennis ball.
With a relaxed mind, your mood will be light throughout the day. This will also help you get a good sleep. When you exercise, your brain releases endorphins which reduces stress and brightens the mood. A better partner means better exercising and better exercise means a better mood. Now you know the link!
Read more on Exercise and Fitness