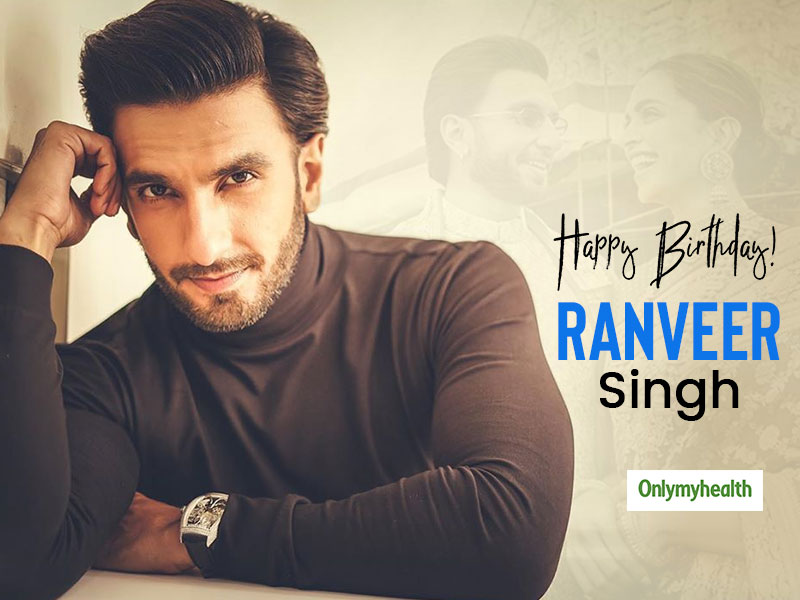 Happy Birthday Ranveer Singh: He possesses all the qualities that a girl wants in her life partner. Know what makes him an ideal husband.
Ranveer Singh has got a majestic aura that can instantly lit up the environment. It is his jolly nature has that he has earned only good friends in the industry that appreciate and support him. Moreover, he has got the best critic and supporter of his wife, Deepika Padukone. Both Ranveer and Deepika are each other's strongest pillar and an ideal couple. On the occasion of Ranveer Singh's birthday(6th July), we have come up with some special qualities that our Khilji Ranveer Singh exhibits which makes him an ideal husband.
Sharing The Load
Any husband can take her wife out for dinners and drives but only a few extend help in household chores. Ranveer Singh voluntarily helps Deepika in cleaning and cooking. During the lockdown period, the couple shared glimpses of their married life. Here is one post where Ranveer is shouting out to all husbands to come forward and help their spouses.
Inspiring and Encouraging
Both belong to the film industry where the competition level is very high. Many relationships succumb to the heat of competition in Bollywood because partners fail to match the tunes. Ranveer, on the other hand, is always vocal about how proud he is of his wife. He always encourages her to perform her best and never shies away from appreciating her on open platforms.
Also Read: Know How To Make Your Relationship As Loving And Cute Like Sonam And Anand's
Respectful and Grateful
View this post on Instagram
More than anything else, a girl wishes to have a husband who respects her. It is one of the main pillars of marriage. We all know how respectful Ranveer is for Deepika.
The Way He Looks At Her
Eyes speak a thousand words. What's hidden inside reflects in one's eyes. The way Ranveer looks at Deepika is so lovable. There are so many emotions and feelings oozing out of his eyes while gazing at her lady. Love, respect, care, proud, each emotion is visible. Every girl wishes to have a partner who looks at her like this every single time. This is why Deepika is blushing all the time when he is by her side.
Also Read: Learn From Virat and Anushka, How To Balance Personal and Professional Life
True Love That Sparkles In Her Eyes
They both have had relationships before they found each other. But we are glad that they hooked up. The glow on Deepika's face when Ranveer is around is proof of how lucky she is to have gotten such a loving and caring partner. The sparkle in her eyes says it all.
Together In Every Venture
A couple that works out together is a happy couple. Ranveer and Deepika are gym buddies. Check out this post where the couple seems to have had a great workout session. Ranveer is always supportive of anything and everything that Deepika does. Most importantly, you'd always find him positive no matter what the situation is.
Read More Articles in Marriage