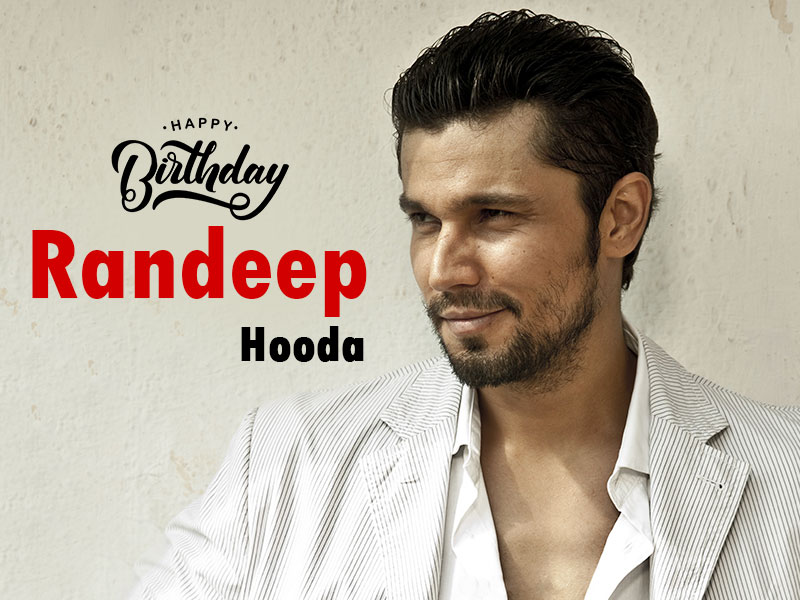 Happy Birthday Randeep Hooda. This macho man is an inspiration to a lot of young lads who wish to up their fitness game. Learn more about Randeep's fitness and diet in this article.
Born in Rohtak, brought up in Delhi, Randeep has now made Mumbai his home. He is one of the finest self-made actors in Bollywood. He is extremely passionate about acting and can go to any extent to perfect the role he does. For Randeep, fitness is not just exercising, gyming or weight loss but it is defined by the overall ability and strength of the person.
A true Jat at heart, he absolutely loves paranthas topped with lots of white butter! And he knows how to exercise it out to not let it show on his body. To know his fitness routine and favorite cuisine, read ahead.
Daily Exercise Routine
Did you know that Randeep underwent a massive weight loss of 18 kgs in just one month to portray the role of Sarabjit! This is definitely not a child's play but this man did it with utmost ease and perfection. In various interviews, he had talked about his fondness for fitness ever since he was a child. He even stated that he would have been into sports if not acting. He is a hardcore fitness enthusiast and his exercising includes stretching, cardio and heavy weight training. He gives equal emphasis to all of these exercises.
Also read: Working For 8-9 Hours? Tips To Maintain Your Fitness Regime
Here are some fitness takeaways from Randeep's plan
His day starts with a 20-30 minute jog. This warmup exercise keeps him energizes throughout the day.
Usually, he doesn't rest between exercises but once in a while, he takes a gap.
His exercise plan includes exercises for all parts of the body. He focuses on each and every part of the body to improve lines.
His workout regime includes a combination of circuit training and weight training along with other techniques like pull-ups and push-ups.
Whenever he feels sad or depressed, he goes for a long run. Running helps keep stress and anxiety at bay.
Randeep's Diet Plan
Randeep just loves home-cooked food where 'pyaaz ka parantha with white butter' is his weakness. Whatever he eats, he sweats it out. He depreciates crash diets and believes that fitness is a laborious process and the long-lasting effective results come steadily.
Also read: Exercise For Gaining Height: 6 Simple Exercises That Will Help You Grow Taller
Some Diet Secrets of Randeep
He strictly follows a high protein and low carb diet to maintain his macho looks. Though, he alters his diet as per the need of his body.
He drinks a lot of water first thing in the morning.
He likes to eat a lot of green veggies as well as seasonal vegetables in his diet.
He never skips his breakfast.
His dinner is very light.
That's it! Randeep lives a very simple and disciplined life. There is nothing fancy about his fitness or diet routine but it is all about how he balanced everything to maintain his toned and sturdy body.
Read more on Exercise and Fitness