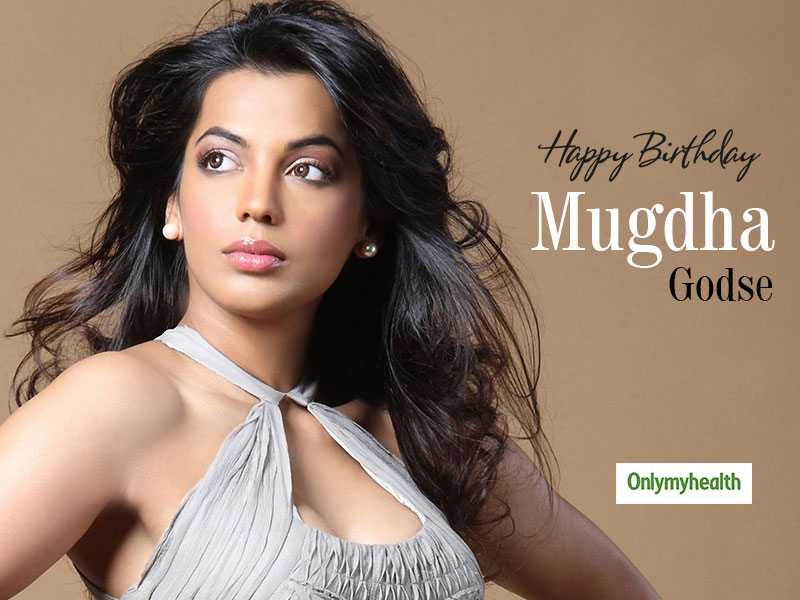 Mugdha Godse's workout secrets are finally out! Healthy diet, belly meditation, yoga and dance is what Mugdha does to keep her svelte figure.
Fit as a fiddle, Mugdha Godse is a blessed soul when it comes to maintaining her lean physique. Her teenager looks at 33 is to die for! This supremely talented model-cum-actress was one of the lead actresses in Madhur Bhandarkar's 'Fashion' alongside Priyanka Chopra and Kangana Ranaut. After this movie, her career skyrocketed wherein she starred in some amazing films like Jail, Heroine, Sahib Biwi Aur Gangster Returns, All The Best, etc. Despite being blessed with a fit body, she is a complete fitness fanatic. From following a strict vegetarian guide to doing belly meditation, Mugdha does things to harmonize her body and mind.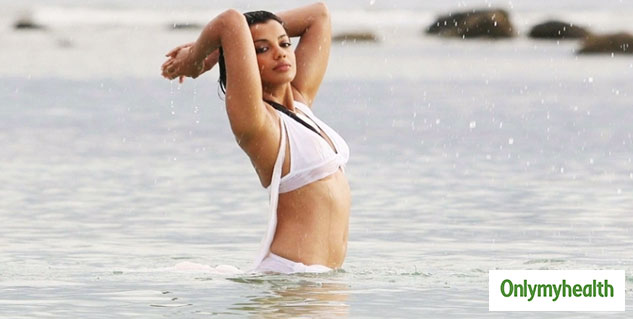 Mugdha's Fitness Regime: Keep It Basic
She works out every single day for 45 minutes which includes weight training, yoga and kathak. She keeps on alternating between these to reap maximal benefits. When asked what she loves the most, she is quick to answer, "Kathak". Dance makes her body sound and soul happy. She is extremely graceful with her dance moves.
She also practices 'Ashtanga Yoga' which is said to be the secret behind her fit body. She also actively participates in physical activities like walking and swimming on a regular basis. She doesn't like to waste her time sitting idle.
Also read: AMRAP Workout: The Latest Trend In The Fitness Industry
Mugdha's Wellness Secret: Belly Meditation
Stress is a part of life but we should learn to fight it. Mugdha once asserted that she used to get stressed easily but now she has mastered the art of regulating stress through belly meditation.
"I used to stress easily and worry a lot but I'm much calmer now. For the last three years, I have started doing 'Belly Meditation' which I learned from my spiritual master. This has brought a lot of peace and joy to my life; I sense surreal strength in me. Belly Meditation is a simple way of being alive to the present moment by closing your eyes, feeling your palms and bringing your entire attention inside your body. All you have to do is keep your back straight. Eventually, we have to feel our whole body with our attention and bring our attention two inches below the navel—that is our center point. That is what this meditation is all about."
Also Read: 7 Fitness Beliefs That Are Actually Myths!
Mugdha's Diet: What She Eats
There is nothing special that Mugdha eats. Her daily diet includes a lot of protein and less carb.
She likes to eat chicken and fish to fulfill the protein requirements of her body.
She eats something every two hours. Where chicken sandwich and soy products are her go-to quick snack.
She drinks at least 10 glasses of water daily.
Mugdha consumes vitamin spirulina for holistic wellness.
If you wish to look like Mugdha, follow her footsteps. She does nothing special but how she does makes it special.
Read more on Exercise & Fitness