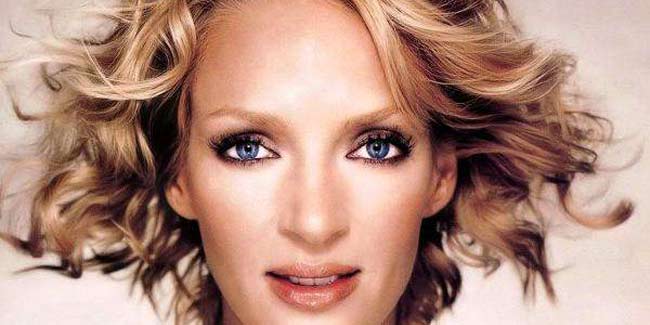 From oval, diamond, round and square to triangular, heart shaped and oblong – find out which hair styles suits your face the best!
The shape of your face determines what hair style will look good on you. From oval, diamond, round and square to triangular, heart shaped and oblong – find out which hairstyle will suit your face.

Make-up, clothes and shoes are in order – though if you are going through a bad hair day, nothing will seem to count. It just goes to show how integral a resplendent mane of hair is to one's appearance. Although, you may have your heart set on this one celebrity hair style, you may be completely off track – for the way you wear your hair is accentuated by the shape of your face. Imagine chin length rounded hair on a round face – if you can picture the round face being exaggerated by that style, you can understand the importance of suitable hair styles!
At the outset, if you want the glamorous look of celebrities or models – it would be very unwise to just copy their style without first considering how it would sit with the shape of your face. So, the first step would be to figure out what shape your face resembles to the closest degree.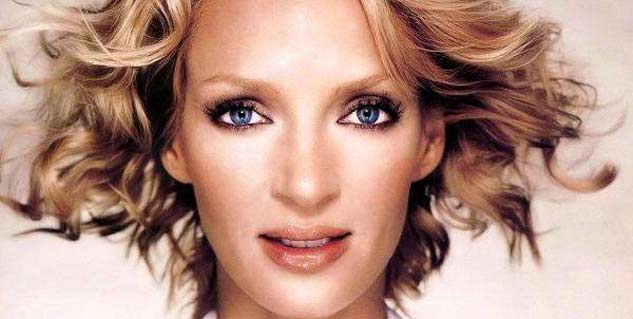 Size it!
And this can be done in a very scientific way – measuring it! Take stock of what measure your face is from temple to chin and from cheek to cheek. Oval shaped faces will have the length one and half times the width. If they are almost equal, your face is round.

Wide chins and narrow foreheads are characteristic of triangular shaped faces, and narrow chins and wide foreheads that of heart shaped faces. Faces with the jaw line, cheekbone and forehead of equal width are square shaped faces.

A cross between heart and a dramatic oval is the diamond shape. It is widest at the cheekbones, and narrow at the forehead as well as jaw line equally. A rectangular or oblong face is long and slender, about the same width at forehead and just below cheekbones. Such faces may have a very narrow chin or a very high forehead.
Now that we've determined what shape your face is, the next step is to figure out what hair style will complement your features which is dependent on your face shape.


Let's Take a Look

Oval faces – If you have an oval face, consider yourself luckier than the rest of them – as almost any hair style will suit you – as will any hair length, whether long, short or medium! If you too believe that keeping it simple is keeping it chic – you can try letting your hair fall to your shoulders, with middle or side parting.
Slicking the hair back into a high ponytail will not only look smart, it will also accentuate your features. It is advisable not to have hair falling on your face thus, like full bangs. Other than that, oval faces can experiment with different styles, as most likely it will suit them all!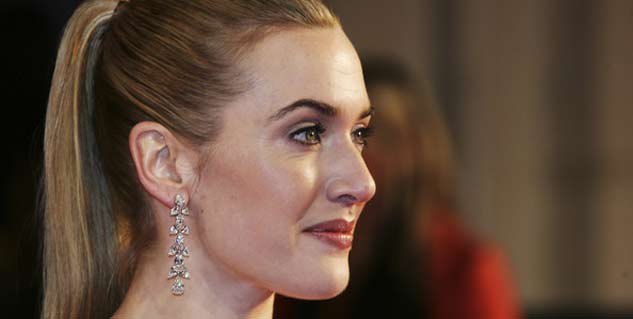 Celebrities with oval faces – Mariah Carey, Uma Thurman and Julia Roberts

Round faces

– Women with round faces would do well to keep their hair short or chin length. Consider layering your hair right from the top, and the hair should be close to your face – else the illusion of a bigger face. This illusion can also come about with a hair style which is rounded at the chin. And very short hair will not complement one's looks either.

If you love bangs, try not to have straight ones – as it can again make your face look wider, try bangs which are curled to the side. This will give your face a longer look. Do not keep a lot of hair near the sides or ears – though some wispy curls towards your face will look good.

Celebrities with round faces – Kate Winslet, Drew Barrymore and Christina Ricci

Triangular shaped faces

– Women with triangular shaped faces would want to narrow the chin and widen the forehead. Hair kept away from the face and ears will accentuate and widen the forehead. Also, angle your hair towards your chin. Keeping the hair chin length and cutting it in lots of layers will take the focus away from your wide chin.

Besides, when wearing your hair loose, tuck it behind your ears – this will highlight your eyes and seem to increase the width around this area. You can do without too much symmetry, so try and have a side parting instead of a middle one!
Celebrities with triangular faces – Kathy Ireland

Heart-shaped faces

– The task here is exactly the opposite of triangular shaped faces, that is, to make the chin look wider and the forehead narrower. Full and curly bangs are highly recommended. Wearing your hair fuller at the top rather than near your jaw line will take the attention away from your forehead and bring out your chin.

Wear your hair short or medium length, and point the hair towards the face as it will help widen the chin. A pretty hairstyle for heart shaped faces would be a short cut bob up to your chin.

Celebrities with heart shaped faces – Claudia Schiffer, Naomi Campbell and Lisa Kudrow

Square faces

– Women with such faces tend to have sharp jaw lines and square shaped eyebrows. The goal is to soften these features – and this can be done by going for hair styles that emphasize the cheekbones. Curly and wavy hairstyles will definitely take attention away from the angles and seem to give it a more softened shape.

An ideal hair length for you would be anything from below the chin up to the shoulders. Straight hair worn loose is cautioned against – and it is always better to go for a wavy hairstyle worn with a side parting.
Celebrities with square faces - Sandra Bullock, Demi Moore and Isabella Rosellini

Whether you want the hairstyle of a celebrity, or just a nice one – it is important to remember that any suitable style for you would be one which accentuates your best features and hides the other ones; thus giving you a whole new look, literally! So, just take time out to figure out your face shape, consult your hairdresser – and trim those tresses accordingly!
Image source: Getty Images

Read more articles on Hairstyles.