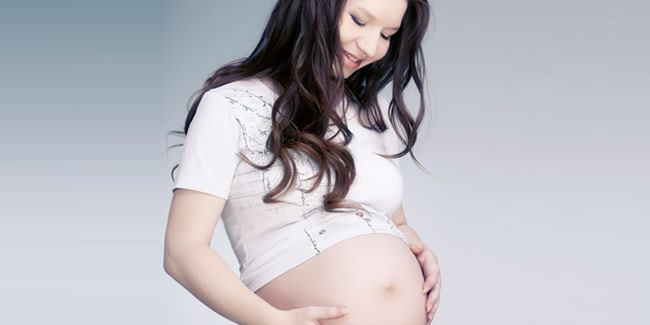 Hair during pregnancy can undergo many changes which otherwise do not happen. Find out how your hair change when you're pregnant and how to care your hair during pregnancy.
Hair during pregnancy can undergo many changes which otherwise do not happen. Some women notice their straight hair becoming naturally curled and the opposite happens too. Due to the hormonal changes happening during pregnancy some hair growth is observed in various other places such as abdomen and back. Hair growth in cheeks, upper lip, hands and legs also increase during pregnancy.
Increased level of estrogen
The increased hormonal activity interferes with normal hair growth also delaying the natural cycle of hair fall causing increased hair thickness during pregnancy. Due to increased levels of estrogen during pregnancy, most of the hair remains in the growing stage and the hormone stimulates further growth of hair. Hair resumes its natural growth cycle after childbirth and most women notice increased hair fall after delivery. Hair fall after delivery is just the natural growth cycle of hair resuming where the increased "resting phase" of hair stops and starts falling all together. There is no need to panic when this happens as it is natural and your crown of glory will resume its original appearance after delivery.
Solutions
To keep your hair looking good during and after pregnancy, eat a nutritious diet of sufficient protein and fresh fruits and vegetables.
Avoid trauma to your hair in form of hot blow drying, combing wet hair and tying your hair tightly.
For increased hair growth in other areas; waxing, threading and shaving are safe. Avoid using bleaching creams and hair removal creams as they may get absorbed into the skin.
During pregnancy if grooming your hair becomes a tedious affair for you, consider getting a short chic crop for a different look.
If you are loosing a lot of hair every day, consult your doctor as it may be a sign of other medical conditions such as thyroid disorders or deficiencies in the body.
Avoid colouring or dyeing your hair during pregnancy. Though there is no concrete evidence that shows it does any harm to the fetus yet it is best to exercise certain precautions.
Read more articles on During Pregnancy