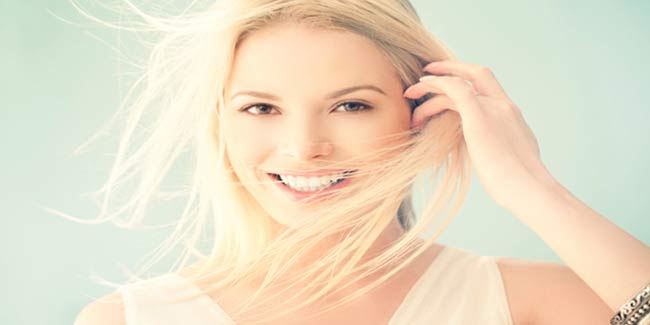 A comprehensive guide for all women who desire healthy, form and shapely breasts. Mark your womanhood with desirable breasts.
Being a woman you surely want healthy, firm and shapely breasts. But, for that you have to take appropriate care of your body.
It is, however, unfortunate that some women do things that may be unhealthy for their breasts, such as wearing ill-fitted bras, improper posture or taking hot baths which dries the supple skin and breast tissues.
In addition to this, ageing, lactation, menopause and pregnancy also alter your otherwise healthy state of your breasts. For healthier breast the following ways will ensure you to keep yourself on track -
Adopt a Healthy lifestyle



• Make sure you include lentils, grains and soy in your diet because these are often seen as food items which prevent breast cancer. Moreover, eat food rich in fiber because it maintains hormonal balance.
• "Go for swimming or play basketball as it tightens your breast muscles", advises Dr. Asha Sharma, gynaecologist at Rockland Hospital.
• Coffee or chocolates that have considerable amount of caffeine are a strict no. Rather drink green tea which has anti-oxidants in it and protects breasts (and body) from early ageing.
• Avoid smoking. Elastin is considered to be that protein element which is responsible for elastic appearance of breast but smoking breaks down elastin and causes sagging.
• Include citrus and yellow fruits in your diet. Since rich in Vitamin A, E and C these prevent sagging and ageing of your shapely breasts.
Breast Self-Exams
Any sort of lump or pain in the breast must be instantly reported. Although, not all lumps are cancerous and can indicate hormonal changes but you should not take a risk. Any unexplained increase in size of your breasts or discharge from your nipple (or even change in your nipple) should be immediately diagnosed.
Under the knife
Dr. Sharma adds, "Those in a profession which requires one to look fuller can opt for it but it is advisable to avoid if you can. Moreover, best quality implants must be done in order to avoid hazardous effects later on."
Right sports wear and cup size
Right from teen years, women must guide their daughters to choose well-fitted bras because it prevents breast sagging. Who would want some bit of flesh dangling loose or popping out? Not YOU for sure! Also, if you're hitting the gym or going for a jog make sure you're wearing a sports bra as it prevents stretching of breast tissues and prevents sagging.
Shed weight
Soon after menopause the chances of being affected by breast cancer almost double. It is better that you get mammograms done– for early detection of cancer - when you hit the mark of 40. Dr. Sonia Naik, gynaecologist at Sitaram Bhartia Hospital brings to light an interesting fact – "Mammograms are discouraged because they emit radiations. Instead women are advised to do a BSE and visit their gynecologists once a year to get an ultrasound of breasts upon noticing any lump/unexplained change in their breast."
Say good bye to post pregnancy woes
Dr. Sharma gives a few tips which must be followed by women in post-delivery phase –
• Within 24 hours women must wear bras in order to prevent sagging of breasts.
• Practice post-delivery exercises.
• Massage cracked nipples.
Dr. Sonia Naik, says that "We caution lactating mothers to report any kind of lump in their breasts not necessarily because it can be breast cancer but because it might just be mere collection of milk or an abscess."
Our advice -- Stand naked in front of the mirror atleast once a day and indulge in self-adoration or examination. Endorse what our experts have to say. It is better to be safe than to be sorry!
Read more articles on Women's Health