In 10-12 weeks, grapefruit diet plan can bring desired results in your body's fitness regime. Low in calories, grapefruits are a rich source of vitamin C and vitamin A. It is important to incorporate meat or fish in your grapefruit diet plan
The secret of weight loss lies in grape fruit, which is a rich source of vitamin C and vitamin A. Grapefruit is low in calories, rich in fibre and relieves constipation. Also called mayo diet plan, grapefruit diet plan includes an intake of grapefruit in the form of pulp or juice. After 8 to 10 weeks into the grapefruit diet, you will see dramatic changes in your health and fitness.
To lose weight by following the grapefruit diet plan, you need to consume 8-10 glasses of water per day. Take limited amount of tea and coffee. Strictly avoid the consumption of junk food, fatty food, dessert and bread. To get better results, incorporate veggies, meat, fish and fresh fruits in your grapefruit diet plan.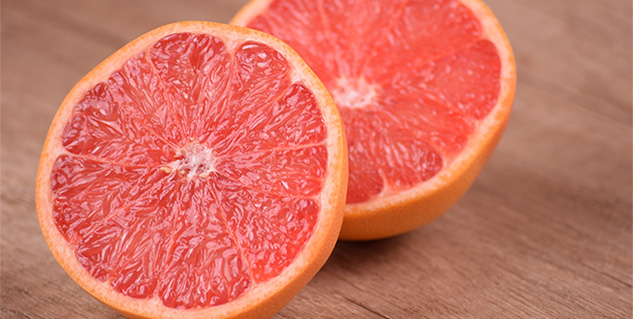 A typical grapefruit diet plan includes the following:

Breakfast
In breakfast, you can have a glass of grapefruit juice or a grapefruit accompanied by half cup of granola cereal with dry fruits and nuts. Instead of cereal, you can eitehr consume a couple of bacon slices or have two hard-boiled eggs. If you have high cholesterol level, consumption of only egg white is advisable.
Lunch
Your lunch must comprise of one slice of whole grain bread, meat or fish. Furthermore, take a full bowl of salad, half a grapefruit or a glass of unsweetened grapefruit juice.
Dinner
Make sure you eat cooked vegetables in dinner with 4 ounce of meat or 7 ounce of grilled or broiled fish as per your choice. A grapefruit or a glass of grapefruit juice must be included as well. You may include vegetable bean soup in your dinner on alternate days.
Supper
Consume a glass of skimmed milk or an equal volume of unsweetened grapefruit juice.
Grapefruit diet plan has been popular since 1930's. Also called Hollywood diet plan, it contains low carbohydrates, moderate–protein and 800-1000 calories per day. According to diet experts, grapefruit contains 'magical' power that causes loss of body fluids resulting in weight loss. A typical mayo diet plan lasts for 12 days and results in reduction of 8-10 pounds. Instead of beginning this diet plan straightaway, include a standard amount of grapefruit in your breakfast for 3 days.
Grapefruit diet plan not only helps in weight loss but also in reducing the risk of diabetes. It reduces insulin levels in your body thereby, speeding up weight loss. By reducing the weight, it improves your cholesterol level and prevents heart related diseases.