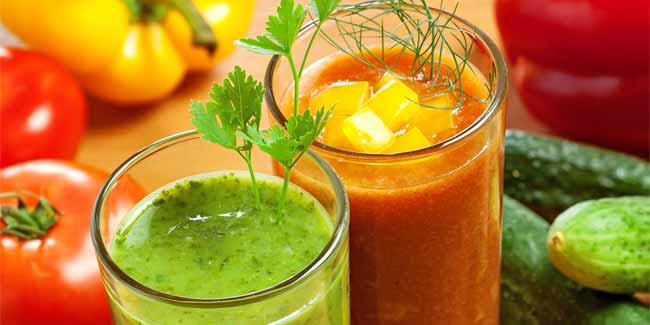 Cucumber juice is good for your skin because not only does it help in soothing skin irritations but also in reducing any sort of skin inflammation. The benefits are certainly endless. So why don't you try it yourself!
Question: I like to use natural products and have hear that that I can use cucumber juice on my skin? Is this ok to do?

Grannys Myth is True

Cucumber juice is good for the skin

Most definitely! Cucumbers contain vitamin C which helps soothe skin irritations and reduce inflammation. This wonder vegetable contains a variety of beneficial minerals including silica, potassium and magnesium. The alkaline minerals are beneficial in stomach disorders like ulcers, urinary ailments and joint aches and pains. Silica is an essential component of healthy connective tissue, which includes muscles, tendons, ligaments, cartilage, and bone. Cucumber juice is also recommended to improve the complexion and health of the skin. The list is endless!