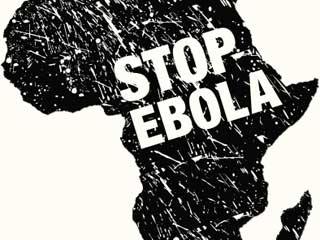 After the declaration of Ebola outbreak as international public health emergency, the government ordered strict vigilance of people coming in the country from West Africa.
As the World Health Organization (WHO) declared Ebola outbreak in West Africa an international public health emergency, the Union government has put all the state and district health departments on alert and has directed them to keep a watch on people coming from affected countries.

The health officers have been ordered to maintain records of people coming from affected countries and of people who have come in contact with them.

The District Health Department received a letter last week from the Centre government directing them to keep a strict watch on airports, railway stations, and other sources of entry into a state.

The in-charge of Integrated Disease Surveillance Programme, Dr. GL Sodhi said "we've received a letter from the Central Government about the Ebola alert. It was stated that Ebola virus is spreading fast and the health officials must take step to deal the situation".

He added that the letters have been issued to all the Chief Medical and Health Officers and Civil Surgeons.

"We will have to conduct regular health checkups and to keep an eye on every activity of person coming from those countries for three weeks. Health checkups for people who come in contact to the affected will also be conducted", said Dr. Sodhi.

He further said that the copies of the order letters along with guidelines issued by the government have been sent to airport authorities, railway station in-charge, and Regional Transport Officer.
Image courtesy: Getty Images
News source: freepressjournal.in
Read more Health News.