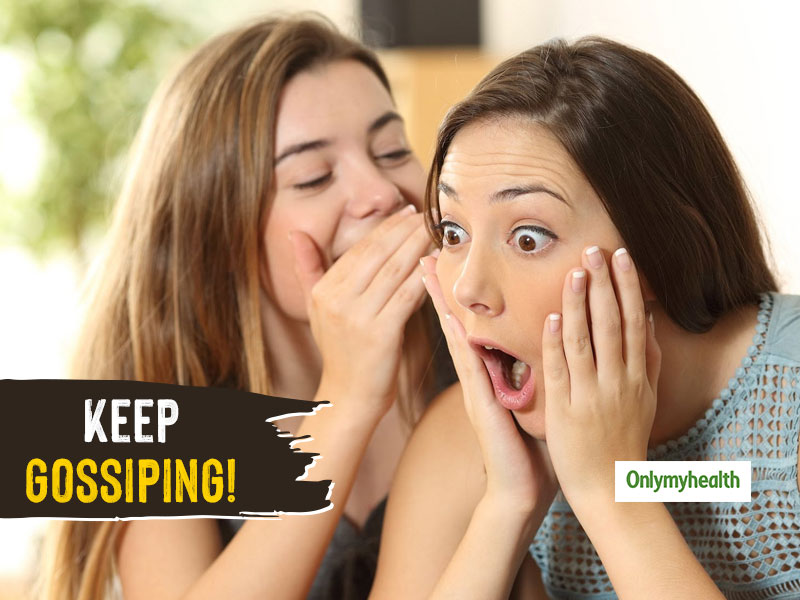 Who says gossiping is bad? It is not good unless you're hurting someone. Else, there are several health benefits of gossiping explained by science.
The Oxford Dictionary defines Gossip as "Casual or unconstrained conversation or reports about other people, typically involving details that are not confirmed as being true." Most of us feel good and light after gossiping with our friends and colleagues but do we know the reason behind that feeling? While we do out of fun, scientists reveal the reasons behind gossiping and how it might be good for your health.
The Science Of Gossip
According to science, Gossip is an exchange of information in one way which is entirely informal. Even if we aren't interested, we are all guilty of involving in such sessions at some point in time.
As per science, people take pleasure in such things and they enjoy doing it. In such a situation, our brain forgets cumbersome things and takes an interest in new things and things. During this time, the oxytocin hormone is released from the body. This makes us feel better for a short time. Apart from this, there are many benefits to this, let us know them all.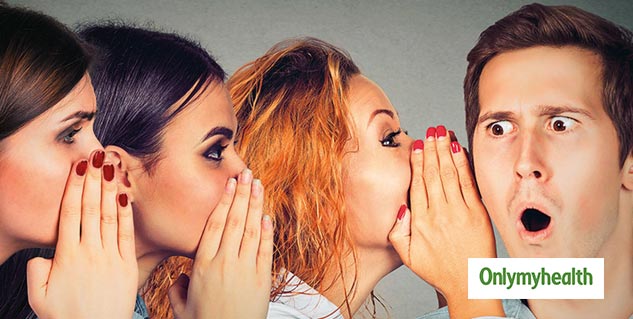 Surprising Benefits of Gossiping
Make us feel better about ourselves
According to a review in Frontiers Research, the journal, Gossip may feel better about itself. It can be a jealous talk or just hateful talk, but when the subject of your dislike is not around, it clearly excludes you from the fraternities of your mind in which you also see yourself. At the same time, you are happy that there is no such thing in you that people can gossip about you. In this way, you get to know opinions about yourself from people and then it helps to behave that way.
Also Read: Drinking Water In Standing Position Is Bad
Gossiping connects people
Gossiping brings people closer to each other. People who have a habit of gossiping gradually form a group and then talk on it. This makes them social. You don't need any scientific proof for this, because the glow and mutual love in the eyes of two people who gossip about a common enemy or how gossiping is effective.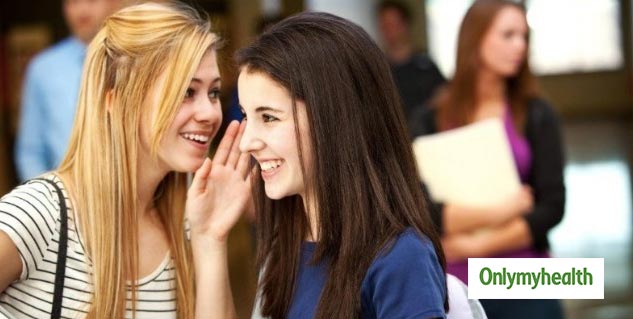 Gossiping for entertainment
A 2004 study showed that gossip has amusing value to many people and they use it as a means of entertainment. This makes people feel good for some time. He enjoys talking about others. At the same time, interesting reactions of others in these things can make you happy. But keep in mind that spreading lewd rumors about someone in the name of healthy gossip or talking ill about someone can also put you in trouble. Therefore, think before you do it again.
Also Read: How To Get Rid Of Hunger Headache Without Over-Eating?
Gossiping is a Stress-Relieving Therapy
Sometimes your own insecurities and inferiority complex can make you anxious and inspire others to paint in a negative light to make themselves feel better. Additionally, gossiping can also make you feel that you are one of the controlled fronts. As per a 2012 study, gossip acts as an informal tool to control free riders and social deception that you can see people. At the same time, it also makes you feel stress-free.
Read More on Miscellaneous