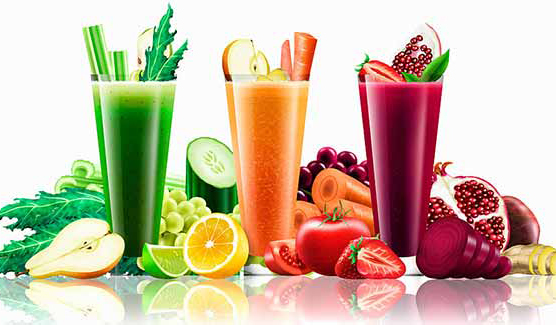 Following a simple detoxifying diet for a week will help your body to rid itself of accumulated toxins, rebalance itself and run more efficiently.
After the party season, we all are like "I should get back to school, start over, make goals and get back in shape". We really, like-really need to recover from the "little too much fun" we had during those overindulgences. But it never happens. Problem? Detox diets are too demanding!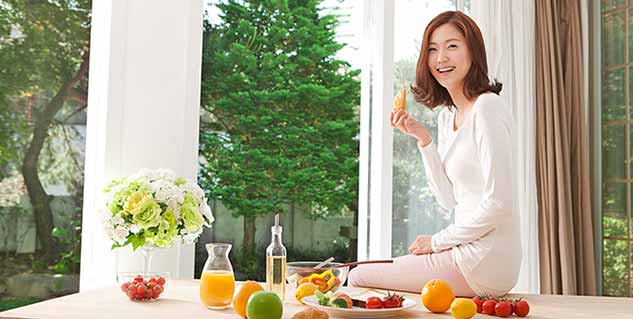 Never fear, we bring to you the easiest, the most painless detox diet ever! Problem solved! Let's get back on track. A detox program isn't about drastic weight loss or fad dieting, it's about flushing your system of toxins, rebooting healthy eating habits and treating your body to good nutrition.
Daily Mail recommends a week-long detox diet that is the ultimate health and beauty boost, and the perfect way to kick-off a weight-loss programme. Following a simple detoxifying diet for a week will help your body to rid itself of accumulated toxins, rebalance itself and run more efficiently.
Suggested Menu
Breakfast:
* Porridge made from rolled oats, millet or rice.
* Use banana or sultanas to sweeten and soya milk.
* Poached or boiled egg.
* Avocado on wheat-free toast.
* Soya yoghurt with linseeds, sunflower seeds and a little honey.
* Gluten-free muesli with soya milk or water.
Lunch:
* Salad on rye crisp bread or non-wheat bread or with jacket potato.
* Potato salad made from chopped jacket potato soaked in French dressing while still warm
* Pasta salad using non-wheat pasta with cold, steamed vegetables.
Dinner:
* Steamed or grilled fish (4 servings a week) with at least 3 servings of steamed vegetables.
* Grilled organic, skinless chicken breast (no more than 2 servings a week).
* Brown rice with steamed vegetables and tofu.
* Bean or lentil stew served with brown rice.

Snacks: Fruit, raw vegetables, raw nuts and seeds (unroasted and without salt or coatings).
Detox Boosters
* Have a glass of warm water with the juice of half a lemon to cleanse your system.
* Take 1tsp of milk thistle complex (available from health food stores and herbalists) in half a glass of room temperature water to stimulate liver function and control cravings 15 minutes before breakfast, lunch and dinner.
* Take 2tsp of psyllium husks (also available from health food stores) in a large glass of water to aid the detoxification process and improve bowel function. Now wait 15 minutes before having breakfast.
* Have two pieces of fruit mid-morning.
* Mix 2tsp organic spirulina powder (available from the health food store) into apple juice and water, drink mid-afternoon to aid detoxification and provide valuable nutrients.
* Have two servings of fresh, stewed or baked fruit after dinner.
A detox diet can relieve a host of health problems, from weight gain, abdominal bloating and indigestion, to headaches, poor skin, loss of energy and the feeling of not quite "being right".
Foods to Eliminate
Wheat & Dairy: These are two of the most common food allergens which - without you even realising it - could be leaving you feeling bloated, fatigued and even contribute to food cravings.

Red Meat: It's hard to digest and often contains a high level of saturated fat. Replace red meat with low-fat organic chicken, fresh fish, tofu and eggs.

Refined Carbohydrates: Cut out cakes and biscuits and any other 'junk' snacks you are partial to. Snack on fruit, vegetables and add plenty of steamed vegetables to your meal choices to fill yourself up.
During this food based seasonal cleanse, you'll experience glowing skin, less belly fat, feeling light, boundless energy, no sugar and carb cravings, sharp focus, clear, bright eyes, and a balanced mood. So, what are you waiting for?
Image Source: Getty