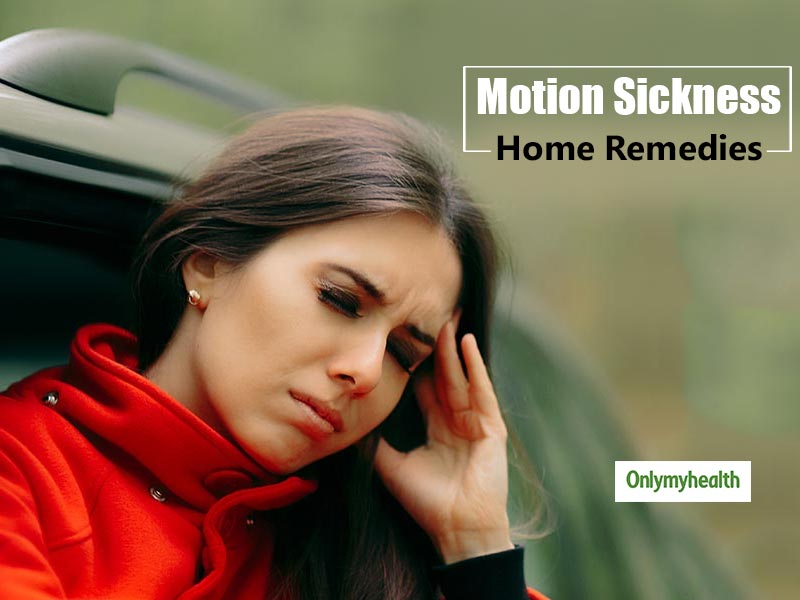 Scared of venturing out for vacations as you have lousy motion sickness memories? Fret not as some at-home remedies are incredibly useful in keeping motion sickness at bay
Are you looking forward to a trip of your life but still scared of getting motion sickness? The very first thought of motion sickness does send jitters down the spine. A constant headache, episodes of dizziness, vomiting and stomach cramps do suck out all the fun out of anything fun. All these symptoms make a person tired and exhausted, leaving no energy to enjoy the location or company of friends and family. Motion sickness is a cause of repeated movements, which confuse the nervous system. The nervous system sends out mixed signals leading to a feeling of nausea and vomiting and even severe headaches in several cases. In scientific term, this is termed as Kinetosis. As there will be times when medication is not enough to control symptoms, these home remedies have proven to be effective in most of the causes of motion sickness:
Chew Raw Ginger or Giner Tea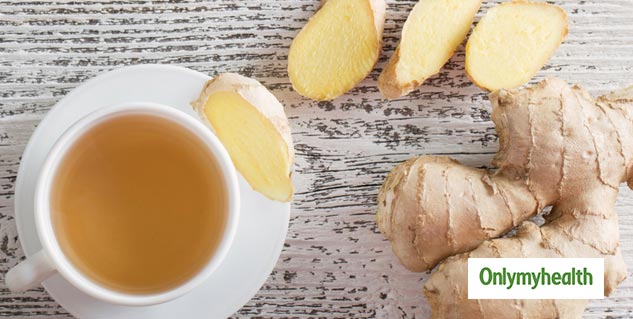 Packed with antioxidants and anti-inflammatory properties, ginger is one of the most commonly available ingredients at home to treat motion sickness. It is essential in fighting back motion sickness for the active ingredient gingerol present in it. Gingerol is an excellent herbal ingredient, which has proved to be effective in treating vomiting, fatigue and nausea symptoms as per Ayurveda. Ginger is also packed with essential vitamins, which are necessary for the body to recover.
Also Read: Eczema Home Remedy: Treating Eczema Naturally with Echinacea
Aromatherapy for Internal Cure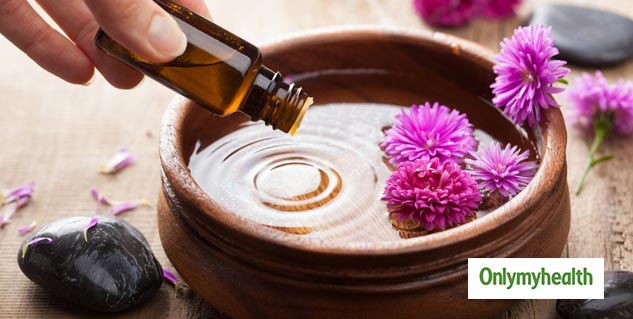 It is a great idea to carry essential and essential oils in your travel kit. Not just a great source of a mood lifter, aromatherapy and essential oils has been proven to be necessary for curing motion sickness symptoms without resorting to the use of medicines. These oils stimulate the vital senses, making one feel better and less nauseated. In cases of motion sickness, sniff the oils and see the change in your moods and symptoms of motion sickness.
Keep Ice In Your Mouth
At times of motion sickness, one should try to keep their mind off from the surroundings and try to do other things like talking on the phone, chit-chatting with fellow travellers or even indulge in a game or reading. While doing this, sucking on ice cubes can help in reducing the feeling and symptoms of giddiness and nausea.
Also Read: Natural Remedies for Dengue Prevention and Treatment At Home
Acupuncture Works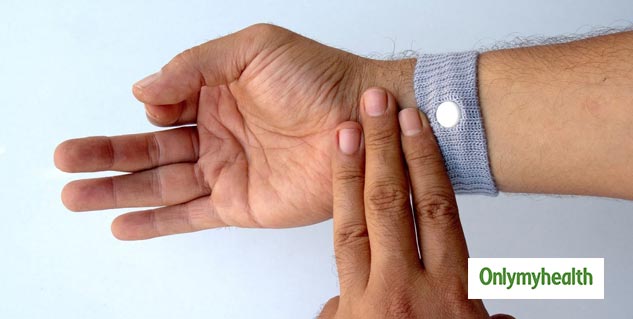 At emergencies or unbearable nausea or motion sickness symptoms, acupuncture does help. At such situations, take help from a friend or a family member. Tell that person to look for a raised or a bump right below the wrist. Once found, the middle and index fingers should be used to press that bump for over 30 seconds. Hard to believe, but this remedy works like magic. It helps get rid of sickness symptoms just in a few seconds. As per the ancient school of medicine, that very point is the sixth point on the Pericardium pathway. This point is essential as it helps in drastically reducing nausea symptoms in no time.
Read more articles on Home Remedies