Most times you are left to wonder why all the crunches aren't helping you to acheive the six packs ab. It is because you first need to get rid of the excess fat from your belly.
People always complain that all the effort they put on their abdominal muscle go for a waste, because nothing seem to happen. They try all the various crunches and all those tumulus dieting methods and yet they fall short on the result. There is only one definite explanation for that, take a look at your belly fat first!
The bad news is that you will never be able to get a flat tummy even after you have done five sets of hundred crunches each. The reason is that your belly fat refuses to lift its veil and unleash the abdominal muscles. By doing belly specific exercises you will not be able to reach your goal of getting a six pack, you have to first eliminate the extra fat so in order to reach out to the abdominal muscles. Your belly is that area of your body which is extremely stubborn and is dead against getting fit. No matter how hard you work out, you will always have your belly standing in between your otherwise well built body and your ambition of getting the perfect six packs. This is a definitely a problem, but not a problems which cannot be solved. All you need is the right approach and the correct combination of diet and exercises.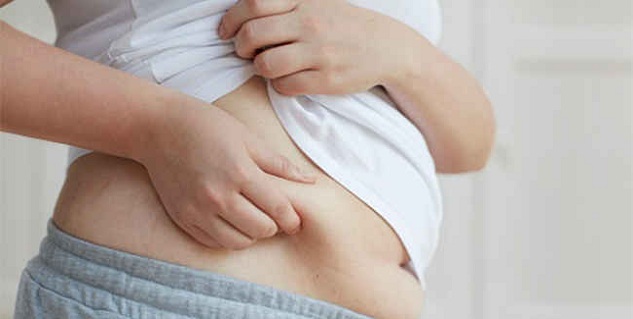 Calorific Diet
In order to get rid of your belly fat you need to consume a diet which is mindful of your calorific value. Remember that it is important to count the amount of calories that your body consumes and burns every day. If you consume more calories than what is required for your body then the left over calories will be stored up in your body in the form of body fat. This is what we call caloric surplus and this is what makes people fat. Therefore, you must make sure that you have a diet which is mindful of its calorific value. Eat more lean meat and more of fresh fruits and vegetables and avoid junk food is the thumb rule. The rest you need to figure according to your calorific requirement.
The Right Exercises
You have to understand that by doing mindless crunches you are not going anywhere, because your belly fat still shows. True that you may lose some amount of that fat with crunches, but it will never be as definite as you want it to be, and hence the exercises should be belly fat oriented. Do more of cardiovascular and aerobic exercises. You should include half an hour of aerobic exercise done four times a week. Start every workout session with proper warm up and then move on to do aerobic exercises right at the start. Remember, crunches and abdominal exercises are the least important ones required for your abdominal muscle. The most important part is to burn the belly fat!
The Abdominal Workouts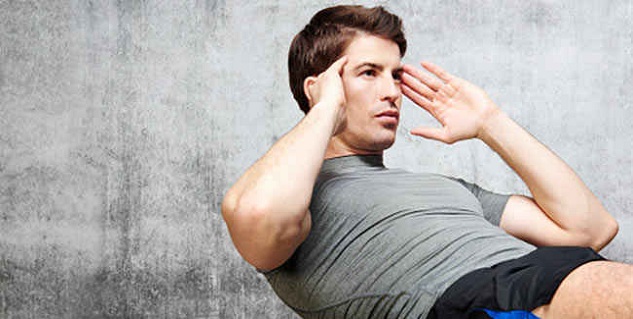 Just ten minutes of abdominal workout is all your really need for it to show. Once your belly fat starts to fade away, you will really not need too many exercises for rock hard abdomen. Use various forms of weighted crunches, hanging leg/hip, planks and so on. There is nothing fancy required for your abs to show. Do these exercises at the end of a workout just twice per week and keep the repetitions 8-15. But, this will not exactly solve the problem for your lower abs and for this you just need to cut down on the little remaining fat that is left. You will however find it difficult to get rid of because the lower abdomen is the first place to gain fat and the last place to lose fat and there it is terribly stubborn. Once again, take note of your calories and you will soon have the lower abs visible!
Sleep Well
Now here is something that will not really be very difficult for you to do. Sleep! Getting the right amount of sleep is extremely important when you want to remain healthy. It is recommended that you sleep for at least seven hours every day. Studies say that those who get five and fewer hours of sleep tend to gain more visceral fat than those who sleep for six hours and more. So, get some good night's sleep!
Getting a ripped abdomen is not a big deal as long as you can reach out to do the right things. The diet, the exercise, the approach and the ambition need to be correct. Above all, your main ambition should be to get rid of the belly fat.
Read more on Weight Management.
For more related articles, Download OnlymyHealth App.