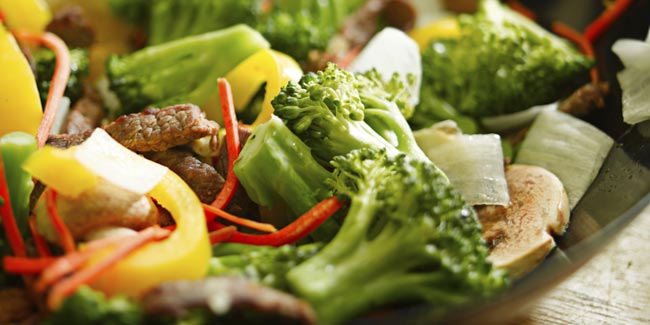 Gallbladder diet plan for pregnant women should include certain foods that do not aggravate her symptoms. It should also provide for the nutrients she needs.
To have gallbladder stones during pregnancy is a painful journey. Regrettably, about 15 per cent of women suffer from it during their pregnancy term.
The gallbladder stores and concentrates an important digestive juice (bile) that aids digestion of food, particularly fats. When the digestive juice contains too much cholesterol or not enough salts, the amount of it present inside the bladder solidifies, the result of which is a substance like a small pebble or stone. They are referred to as "gallbladder stones".

During pregnancy, a woman undergoes a lot of hormonal changes. The levels of estrogen and progesterone increases, which curbs the gallbladder from contracting and releasing bile to help digestion, thus, retaining the bile juice in the bladder. This slows the emptying process of the bile, and the concentration of bile increases in the gallbladder. When the concentration of bile increases, they are more likely to solidify, the result being gallstones.

Obese women are more prone to gallstones. The extra pounds a woman puts on during pregnancy contributes largely to the risk to gallbladder problems. To reduce the risk of gallbladder disorders during pregnancy, the mother-to-be must take her gallbladder diet plan seriously. Following a high fiber diet, exercising regularly, and so on, will not only work in favor of reducing the risk of gallbladder problems, but also help you shed those extra pounds, besides working wonders for your energy levels and overall fitness.
Foods Allowed
Cold water fish
Onions and garlic
Tender baby beans
Organic flax seeds
Swiss chard
Dandelion greens
Berries
Carrots
Fibrous fruits and vegetables
Foods to Avoid
Eggs
Pork
Fowl
Gluten
Corn
Nuts
Fried Foods
Red meat
Ice creams
Cut down on your caffeine intake
Aerated drinks and sodas
Spicy foods
Beer, wine, liquor
Black tea
Packaged and canned food
All artificial sweeteners
Bleached foods
Each woman has an individual situation, and every different situation calls for a variation in the diet during pregnancy. Hence, it is important to consult your dietitian or obstetrician before you opt for any diet plan. The rule is to eat fresh and wholesome food to keep away from gallbladder problems, specially during pregnancy. After all the mum-to-be has to sustain herself as well as nourish the baby!
The foods allowed and those that should be avoided must not only restrict to women who have gallbladder problems, but also go out to those who have conceived and wish to keep away from the problem.
Read more articles on Pregnancy Diet.