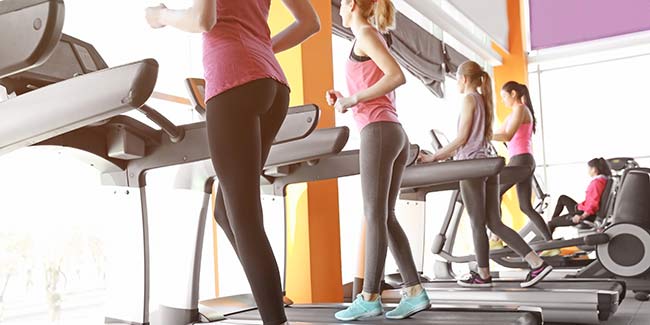 Running the treadmill is a very common exercise for losing weight, but you must agree that it gets pretty boring at one point of time. Instead you could try these five alternatives and reap even better results.
Running on a treadmill seems like the normal thing to do when trying to lose weight. The treadmill in fact is quite an important machine for those trying to lose weight, but isn't it a little boring?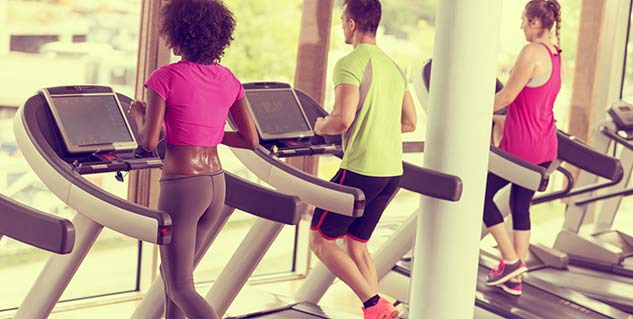 Anything that gets you perspiring and out of breathe can help you lose weight, and by anything we mean anything. But we are still very much hooked to the traditional treadmill, primarily because we like to stick to that which has been taught to us. We like to keep things traditional, and in the process forget to innovate. But innovation is required, only if it is a necessity for you. Is it necessary for you to lose weight? Then going by, necessity being the mother of invention, here is what we would suggest.
Dancing
Here is something that you could enjoy and in the process lose weight! Be it hip hop, freestyle, zumba, samba, belly dancing or tango. You are expected to burn 300 calories in just about 30 minutes of time, and the best part is that you will love it! One of the best ways to get indulged in a cardio exercise is by doing something that you will enjoy; this is why dancing beats treadmill hands down. You can dance at anytime of the day!
Kick Boxing
Here is something that will burn calories and at the same time get you prepared for war! You can start kick boxing with a professional trainer who will guide you through it. Once you get a hang of it, then you can practice kick boxing anywhere that you please, you may as well practice in your living room! You have the chance to lose anywhere between 300-400 calories by doing kick boxing. This will also help you to strengthen your upper back muscles, core muscles, legs and arms.
Climbing Stairs
Yes, it can get as simple as this. Pick a building that is high, for example fifteen floors high, and climb the flight stairs. Running up the stairs you are doing an explosive workout and this will improve the power of your legs and also functions of your nervous system. By climbing stairs you can burn up to 500 calories in half an hour. Stair workout is also great for girls, because it is one of the best butt workout, it helps to shape the butt, besides working on the lower part of your glutes, your calf muscles, and your hamstrings.

Take Spin Class
Taking a spin class can be of great advantage; through this you have a full lower body workout and also the benefits of having a cardio. Spin classes should be supervised by a professional trainer who will guide you. This is better than treadmill because you will be burning a few more calories than compared to when you are running. You can burn 400-550 calories in about 30 minutes.

Like we have already mentioned to you, anything that makes you sweat has the ability to burn calories and help you to lose weight. The best part about these alternatives is that you will be able to enjoy yourself while sweating and burning calories than compared to the boring run.

Image Source: Shutterstock